Andy Barwood, creative director of Indicia compares the respective Convent Garden store offers of Paul Smith and Office.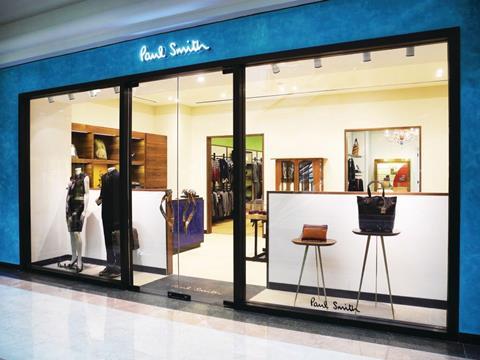 Paul Smit, Covent Garden
This was an incredible shopping experience – warm, delightful little coves to wonder around, great décor and, most importantly, the staff took care of my mum, showing her to a huge comfortable leather chair.
I tried on numerous pairs of size 12 blue suede shoes. Yet I still couldn't imagine what the shoes would look like with my suit. I was then promptly asked to try on a few similar trousers to those of my wedding suit, and, hey presto, the shoes looked brilliant.
The staff were extremely helpful and attentive, yet not pushy. When we left, my mum noticed the jacket I'd just bought too.
Ofice, Covent Garden
Searching for shoes for my son's wedding, I walked into Office with my mum knowing there would be a great selection. Turns out, it's not so great for my size 12 feet.
The staff were generally helpful, once I could make eye contact and they stopped nattering behind the counter.
I found a pair of shoes I liked and after walking around the cold, sterile shop, I couldn't imagine what they would look like with my suit – wearing shorts probably wasn't my best decision.
Eventually, I found a shoe I liked. And I mean only the left shoe because we couldn't find a size 12 right. It was then we decided to leave and maybe come back after lunch, or not.