There is more to shifting premium ranges in a supermarket than putting the stuff on the shelves and letting the product speak for itself.
Figures detailed in the Sunday Telegraph this weekend show a fall in own-brand budget ranges in supermarkets while more of us, it appears, are choosing 'Taste the Difference', 'Finest' and other premium products when trawling the grocery aisles.
These 'self-treating' shoppers are becoming increasingly important for food retailers. But consider this, do the big four grocers provide environments that make shoppers think premium?
In a good percentage of branches, the answer is almost certainly a resounding no.
Yet it is hard not to wonder how much more might be sold if shoppers were presented with premium in-store spaces – if you want to sell good stuff, put it in good surroundings.
International example
Pay a visit to Carrefour in the Euralille shopping centre in Lille, France, and it is possible to see what can be done in this context.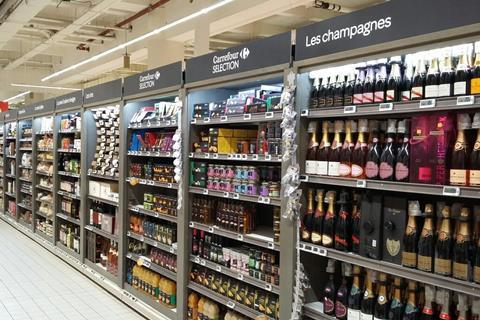 In this store, which is far from atypical of the chain, a complete aisle has been devoted to higher-end products.
The aisle is marked out not by different equipment, but by painting it in a subtle colour of grey, which immediately looks classy. And the words "Carrefour Selection" run along the top of the gondolas.
By grouping all of the premium foodstuffs together Carrefour creates an in-store destination, rather than following the 'good, better, best' line of thinking that tends to keep premium products within their category areas in the UK.
The counter argument is that in doing this Carrefour will ensure that only those who are prepared to shop premium will visit the space.
But if self-treating continues to drive growth in food retail, then it should find a willing audience.
The real issue is that if shoppers are going to be asked to shell out for own-label products, albeit premium, then they are probably going to feel a little better about doing so if they are presented with an environment that feels different in some way.
It is, of course, pertinent to remark that the great majority of Waitrose stores these days feel premium, but shoppers already know this – it's part of the shopping experience in this retailer.
Other grocers could do worse therefore than take a quick look at the way in which they present their best own-label goods.
There is certainly an appetite for premium food, but for growth in this area to be maintained more now needs to be done.