The right product at the right time is all well and good, but if you want to attract shoppers, give them a shop they'll want to visit.
A lot has been written over the last few days about the metaphorical mountain that newly installed M&S boss Steve Rowe now has to climb, and there has been no shortage of opinions about what he should do to turn things around.
Even M&S went in for a bout of self-criticism about its clothing performance – albeit with a tincture of praise for the manner in which it had "sharpened" prices.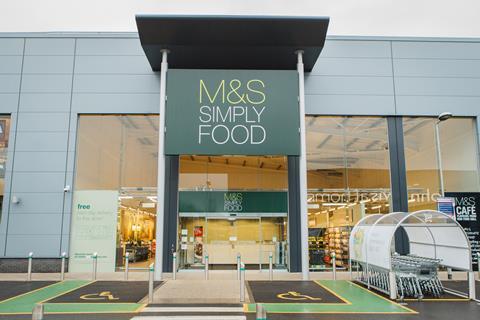 Food at M&S was, is and will continue to be good. Both the standalone Simply Food outlets and the food halls in the high street stores are well presented. The products look winsome and taste yummy and there is the sense that not a thing is out of place.
Then there is the clothing, which it seems fashionable to knock. And that old chestnut, 'M&S needs to back its winning lines', has hovered once more into view – but that's a lot easier said than done.
Presentation problems
There's actually quite a lot that is good about M&S clothing, it's just that it isn't shown to advantage.
Walking into the M&S flagship store at London's Marble Arch last week it was hard not to feel that one of the major problems faced by this retailer is a sense of all-over interior blandness.
Many of the the products on the ground floor failed to catch the eye of passing shoppers owing to walls that were obsessively neutral in tone and mid-shop equipment that was little better.
Even the internally lit plinth that was home to a bevvy of mannequins felt lost owing to the cavernous nature of the building and the overall effect was one of mild depression.
"If things are to genuinely get better on the clothing front, then a lot more needs to be done to give the stores appeal"

John Ryan
This is a flagship and should be the store that serves as inspiration for the rest of the chain. But instead it is symptomatic of the problems that this high street giant faces.
Stores need to be places that you want to shop and M&S Marble Arch does not feel like this.
If things are to genuinely get better on the clothing front, then a lot more needs to be done to give the stores appeal.
Back in the day, M&S opened an arresting store in Bluewater, complete with a bright yellow escalator. That seems a long time ago and not a great deal seems to have happened since that happier time.
Make the stores better, maybe add just a splash of colour, and there is a chance that fortunes might improve.