Upmarket women's fashion retailer LK Bennett is to roll out its new-look store design that it unveiled at its 2,670 sq ft shop in Bluewater last month.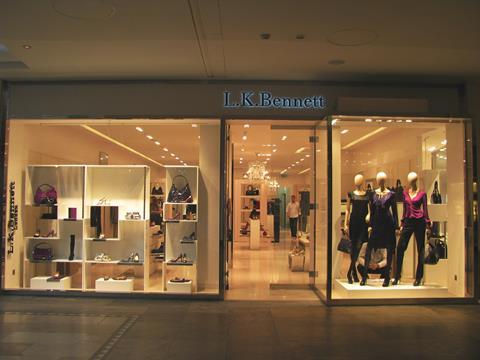 The next store to receive the treatment is likely to be the forthcoming branch at Cardiff's St David's 2 shopping centre. This is due to open in late October, with all future branches following the Bluewater template. The move represents a significant departure for privately owned LK Bennett, which still uses an antique brass fascia at many of its stores.
The new look features a high-gloss stainless steel shopfront and cream and white interior, combined with mirrored mid-floor equipment and Murano glass chandeliers.