The Co-operative is to open pop-up kiosks that will serve shoppers during store refurbishments.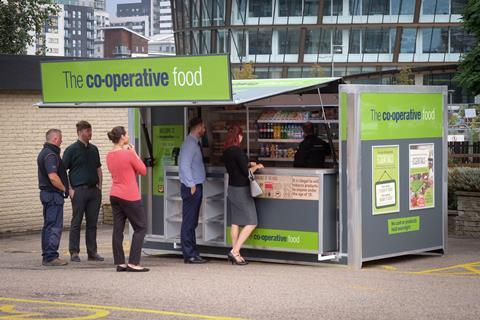 The kiosks will allow shoppers to continue shopping for the Co-op's most popular products while their nearby branch is being refurbished.
The first kiosk, measuring 4m by 2.3m, will open on August 13 at Cropwell Bishop in Nottinghamshire where the Co-op Food store will be closed for a week for refurbishment. The kiosk will stock 120 products.
The retailer aims to refurbish 340 branches this year as it bids to become the UK's leading convenience retailer.
Meanwhile, the grocer has abandoned its plans to launch online for the time being, according to the Evening Standard.