The retail headlines this year, from administrations to parliamentary enquiries and falling footfall, might suggest a sector in crisis.
But here we show that retail can be a leader in innovation and creativity by focusing on brilliant examples of in-store theatre – an area where BHS fell badly short of consumer expectations.
It has never been easier for shoppers to get what they need from retailers without setting foot in a shop, so in-store experience needs to be exceptional to drive a profit that justifies rising rents, business rates and living wage costs.
At a time when customer experience can be the saving grace or the nail in the coffin of bricks-and-mortar retailers, here are seven businesses that are combining innovation with expertise to draw in shoppers and keep them coming back.
Warby Parker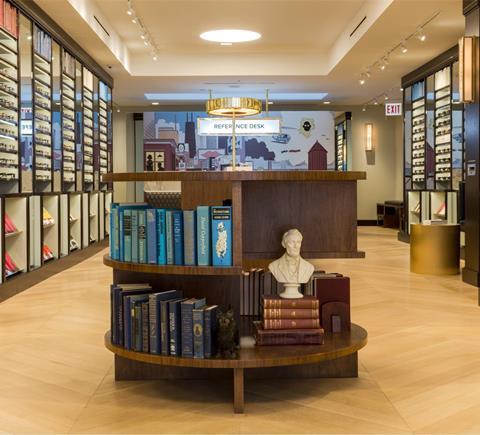 This spectacles retailer started out as a pureplay, but now operates stores across North America and has strived to adapt its online format for its physical branches.
Warby Parker sells the majority of its glasses at one price point – $95 (£65.38) – and donates a pair to someone in need for every pair bought. It has applied an equally disruptive style to its in-store experience and design.
Stepping away from the traditional and clinical optician layout, Warby Parker's Chicago store more closely resembles a library or a museum with display cases featuring books and stone busts acting as store features.
The retailer also has in-store photo booths in its shops where customers can take pictures while trying on new frames. Optometrists are also in-store, available to carry out eye exams for customers.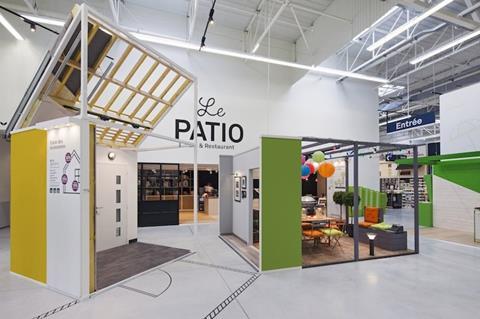 Leroy Merlin
The French home improvement retailer's 100,000 sq ft Le Havre store gives a whole new meaning to 'do it yourself'. The out-of-town store features a deconstructed house and garden at the front of the shop and is aimed at giving customers the expertise, as well as the products, to fulfil their DIY ambitions.
In an effort to appeal to all DIY shoppers, from beginners to enthusiasts, the retailer runs a variety of in-store initiatives to help shoppers learn new skills and take advantage of staff expertise.
Shoppers are encouraged to try out products before they buy in a series of in-store workshops run by 'artisan' staff. The store also runs a 'School of DIY' initiative where shoppers are taught home improvement skills, from plastering walls to installing decks.
Paperchase
The specialist stationery retailer has put unique store design at the heart of its strategy.
Chief executive Timothy Melgund told Retail Week: "Every Paperchase store is different. When fitting out stores, we've found a fresco, stained glass, a fireplace – and we love bringing these original features out."
Melgund adds that creating an engaging store design is key to engendering loyalty in the retailer's customers.
"If you are aiming for a more considered customer, you need to interest them," he says.
As a means of engaging the shopper in the physical retail experience, Paperchase has started running crafting workshop in its London, Manchester and Glasgow flagships as part of its 'Treat Me' loyalty programme.
The 14 different workshops are run by trained crafters and include pom-pom making and scrapbooking events run during shoppers' lunch breaks and after-work hours.
The initiative, which Paperchase plans to roll out to other stores throughout this year, also includes how-to videos and instructional content online. However, Melgund stresses that this initiative is part of the retailer's drive to put the in-store experience at the heart of its proposition.
Melgund says such classes provide an "antidote" to people's obsession with technology. "Technology does not provide the whole answer," he says.
Decathlon
The sports retailer's out-of-town megastore and headquarters in Lille, France, is a masterclass in creating a specialist experience for customers. The estate, called the Decathlon Campus, comprises 54 acres and boasts a test lab for trialling new products.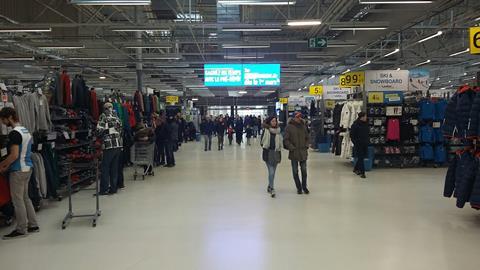 However, the Campus store is the jewel in Decathlon's crown at this site. The 10,000 sq ft mega-store has cavernous aisles and shoppers are encouraged to test products from basketballs to bikes throughout the retail space.
The in-store staff are also sports enthusiasts, meaning that customers can benefit from the knowledge of sales assistants before they make a purchase.
"The Campus store employs athletes, so you get genuine expertise alongside a chance to test-drive products," says Retail Week's stores editor John Ryan.
It is clearly a set-up that has paid dividends for Decathlon as it rolled out a smaller format of its Campus store, called a Connect store, in Munich this year.
The store features iPads, which shoppers can use to browse the retailer's wider stock, but the Connect in-store offer is restricted to urban sports items such as scooters and skateboards.
"Decathlon has found a format that customers enjoy and is running with it as a way to expand its franchise," says Ryan.
Stew Leonard's
The US grocer has taken a decidedly old-school approach to customer experience across its store estate.
Described by TCC Global's insights director Bryan Roberts as "something of a cross between Whole Foods and a retro theme park", its Connecticut store features animatronic produce characters and grocery items, as well as a miniature farm in the car park.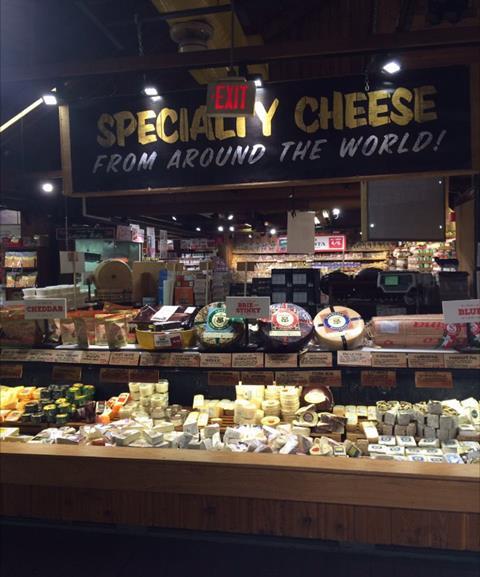 Stew Leonard's, Connecticut
These in-store antics are combined with extensive staff training, several specialist food counters and sweet customer perks, with shoppers offered a free cup of coffee or scoop of ice cream for every $100 spent.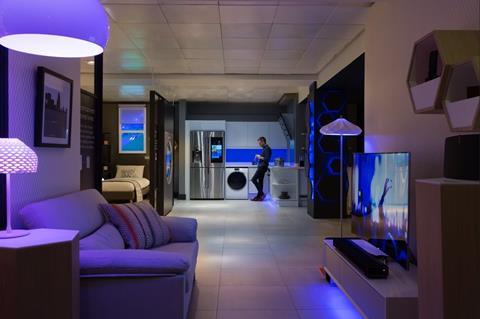 The department store retailer has combined cutting-edge technology with the bricks-and-mortar retail experience at its Oxford Street flagship.
The retailer's 1,000 sq ft Smart Home department was introduced in April after the retailer generated an 81% spike in online sales and an 18-fold increase in searches for connected devices from 2014 to last year.
John Lewis's buying director for electricals and home technology, Johnathan Marsh, said the department is intended "to demystify the latest smart technology" for shoppers and meet the customer demand "for physical experiences before committing to a purchase."
The technology on offer, which includes Samsung's connected refrigerator and a home security camera that uses facial recognition technology, can all be demonstrated by in-store staff that have been trained specifically to assist shoppers in this area of the retailer's Oxford Street store.
John Lewis says its department is the largest retail offering of smart home devices in the UK. It has designed the area to demonstrate the technology in a real-life setting.
IT director Paul Coby told Retail Week: "Our shoppers are interested in these products but they want to know what they actually do and whether they will have a genuine benefit, so I'm confident our expertise will deliver."
Hobbycraft
The arts and craft retailer launched its Sew Simple initiative last year to enhance the in-store experience for customers who bought a sewing machine. Hobbycraft invites those shoppers to classes, where they can learn the basics of operating their new purchases.
The hour-and-a-half classes show shoppers how to set up their sewing machines and provide them with a series of tests to improve their skills.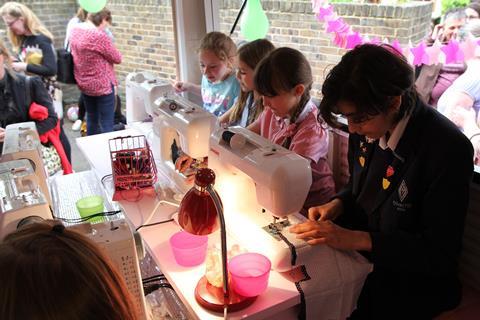 The latest phase of the ongoing initiative involves Hobbycraft taking its sewing know-how on the road with its 'Pink Bus Project'.
The retailer will run sewing lessons in locations including Bristol and Southampton and help shoppers to master more complex sewing techniques.