In what has been one of the most unpredictable Christmases ever, retail has still found some reasons to celebrate. Retail Week explores what a Covid Christmas looked like.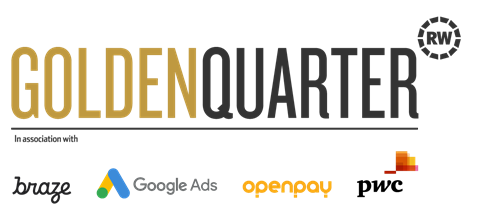 "This was not the Christmas that any of us hoped for, or planned for," Marks & Spencer boss Steve Rowe said on Friday.
However, after a tough year for retail when the impact of the pandemic has taken its toll on the industry, Christmas was not as bad as many had feared.
A November lockdown and enforced stores closures across London and the southeast in the week before Christmas meant that retailers had to lean heavily on digital to drive sales.
The grocers experienced an online boom. Sainsbury's processed double the online orders as last year, delivering 1.1 million orders in the 10 days leading up to Christmas Day. The surge in digital was evident across all of retail with Next online sales soaring 38%.
However, the absence of store trade during the crucial Christmas week was costly for many non-essential retailers.
Waterstones boss James Daunt says it missed out on the last-minute rush of Christmas shoppers that usually accounts for a significant portion of its festive sales.
"We are a business that skews hugely to the back end of the month because that's when Amazon drops away," he says. "We were doing, in the circumstances, pretty well, but the days from 20 to 23 are by far and away the busiest days of the year for us and an extraordinary portion of our sales come in that period. We were set up for that and then we had to close the doors.
"We are in an extremely competitive sector in which lots of other people sell books. All the major supermarkets and WHSmith sell them and they were allowed to be open. Publishers had record results across the board and we were not able to participate in that."
A different shaped Christmas
However, PwC director Kien Tan says the tier-four closures did not have a dramatic effect on all retailers as many shoppers bought earlier this year. "A lot of Christmas shopping was done before the tier four announcement the week before Christmas. By then, a lot of people only had essential shopping left to do," he says.
"People were more organised and more than half of Christmas shopping was done before the end of November.
"There was a shift earlier as people were trained to know that online was going to be tricky. October had Prime Day, helped brought forward trade and mitigated the impact of lockdown two."
The Very Group category director Mike Wheeler told Retail Week in December that it launched its Black Friday event earlier than ever this golden quarter and demand was strong immediately.
"The shape of Christmas trade this year was different. We saw customers shopping a little earlier, which created a longer, more even and rounded Christmas period"

David Potts, Morrisons
"We definitely saw a movement about people wanting to get organised for Christmas this year. Customers had a mixture of concerns including product scarcity in the market, driven by disruption in the supply chain and delivery capacity," he says.
People were also buying their festive food earlier.
Morrisons chief executive David Potts says: "The shape of Christmas trade this year was different. We saw customers shopping a little earlier, which created a longer, more even and rounded Christmas period, rather than a sharp peak we've seen before the day in recent years."
Sainsbury's chief executive Simon Roberts adds: "Monday, December 21 was the highest sales day for the period. In contrast, we had our quietest Christmas Eve in supermarkets in nearly a decade."
Location is everything
Unsurprisingly, footfall plummeted across high streets over the Christmas period as consumers shopped from the comfort of their sofa.
Shopper numbers across the UK slumped 46.1% in the five weeks to January 2, according to BRC-ShopperTrak figures, with big cities such as London particularly hard hit.
An executive from one health and beauty retailer said footfall in its London stores was down 75% and was "decimated" across large city centres.
However, as has been the trend throughout the pandemic, local high streets were resilient. The health and beauty executive said branches in market towns fared "surprisingly well". Meanwhile, Next noted the strength of retail park stores, with performance around 15% better than those in city centres and shopping centres.
Grocery sales soar
The grocery sector emerged as the big Christmas winner for 2020, particularly as many customers' plans changed at the eleventh hour as new government restrictions came into effect during Christmas week preventing consumers in the southeast from mixing with others over the holidays.
Supermarkets came to the rescue providing last-minute smaller festive feasts for such consumers.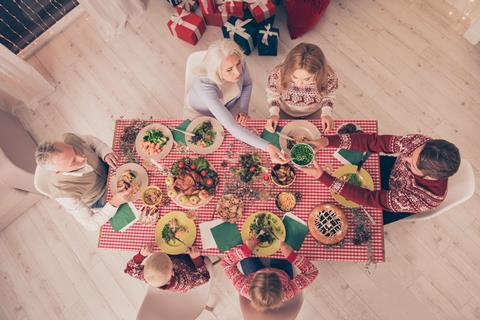 Grocery sales surged 11.4% in the 12 weeks to December 27, according to Kantar data. In the month leading up to Christmas Day, customers spent a record £11.7bn in supermarkets and convenience stores, a figure Kantar head of retail and consumer insight Fraser McKevitt said was boosted by the closure of pubs and restaurants.
Morrisons' festive revenue rose 9.3%, Sainsbury's Christmas grocery sales jumped 7.4% and discounter Aldi saw sales rise 10.6%.
The restrictions on households gathering had an impact on what festive fare shoppers bought with many shunning the traditional turkey dinner, according McKevitt.
The overall spend on turkey was down across the sector by 5%, according to Kantar, while sales of pork joints, fish and chickens were up 19%, 20% and 7% respectively.
Sainsbury's Roberts says: "We sold more smaller turkeys and alternative meats centerpieces such as lamb and beef, as well as cheese boards. People also took the opportunity to do some home baking and mincemeat sales were up 24%".
Another growing trend was meat-free Christmas dinners. Sainsbury's Roberts said this year was it's "biggest plant-based Christmas" while Morrisons' Potts pointed to a big increase in sales of "vegetarian beef and vegan trifles".
Discounter Aldi notes "shoppers' desire to treat themselves after a difficult year".
Aldi UK chief executive Giles Hurley says: "Customers pushed the boat out more than ever before." Sales of its premium Specially Selected range outperformed year on year.
It was a similar story across the other grocers. Sainsbury's said that sales of its premium Taste the Difference range was up 11% while sales of Morrisons' premium champagne soared 64%.
Online lifeline
Fashion retailers were impacted by store closures during the November lockdown and under Tier four restrictions, along with dampened demand for occasionwear.
M&S clothing and home like-for-likes tumbled 24.1% over its golden quarter.
PwC consumer markets leader Lisa Hooker says: "In fashion, it wasn't about a lack of access but a lack of reasons to buy. People didn't have anywhere to go and were having smaller celebrations so there was no reason to dress up."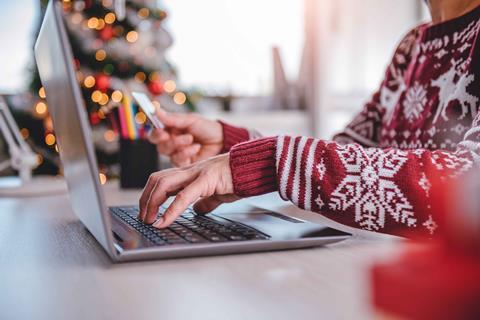 However, retailers with strong online offers did fare better.
Next full-price sales slid just 0.5% in the nine weeks to December 26, as online revenue jumped 38% year-on-year, offsetting an eye-watering 43% decline in-store sales.
The bellwether fashion retailer upped its profit guidance for the year as performance exceeded its initial expectations
Joules total retail revenue edged up 0.3% year on year, despite store sales plunging 58%.
Chief executive Nick Jones says nimbleness and the ability to "juggle channels" were crucial. "The way that we traded through Christmas was pretty unexpected in terms of stores opening and closing. With our brand presence, and product that we've got, we were confident that we had a good product mix, it was just juggling the channels and the availability," he says.
"We made sure that we kept stock at our distribution centres for as long as possible, really anticipating that digital was going to be where most of the customers would go and that was actually the case, so we were set for it."
Tan says flexibile supply chains and the ability to modify production around dramatically different demand patterns has been crucial this Christmas. He uses the example of fashion retailers ramping up loungewear and deprioritising partywear.
"Covid has taught winning retailers how to deal with that and how to manage stock better. I don't think we have mountains of unsold stock this year," he says.
Click and collect was more popular than ever this year and a vital channel for retailers with many stores closed. Argos experienced a 24% uplift in click-and-collect orders in the week leading up to Christmas while toy chain The Entertainer extended its collection service to midday on Christmas Eve, giving shoppers the chance to pick up gifts last minute.
Hooker says: "Retailers that provided really good access to goods, either because stores were open or they have great online, click-and-collect and social media did well."
She highlights B&M, which was able to trade as an essential retailer and posted like-for-likes up 21.1%, and Next, which offset declining store sales because of its strong online offer as examples of this trend.
Despite the myriad of challenges, retail by and large came good.
M&S boss Steve Rowe says "beneath the Covid clouds" it delivered a robust Christmas performance. That seems to be true across the sector. While only the grocers may be toasting this year, many will be heartened at delivering a very different Christmas.