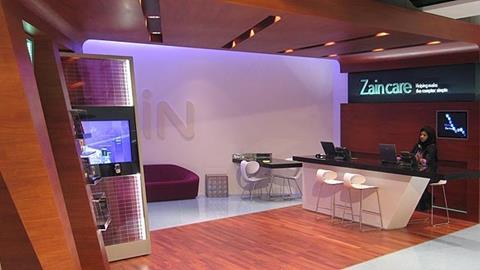 Time was when high streets meant phone shops. There are still a lot of them about, but one of the positives of the credit crunch is that they no longer seem set to be the only element of a retail location, as was once the case.
However, things have not hit the buffers, particularly overseas. Zain, a Bahrain-based phone retailer, has just unveiled a flagship in the Emirate's Seef Mall. At 3,550 sq ft, this single-floor store has a large footprint by the sector's standards. It also has sufficient high quality design and materials in its interior to ensure that it is distinctive.
Zain claims this flagship is a "store of the future" – a phrase that many might be tired of. However, a quick glance at its interior shows that while it may not be space age, it is certainly of the moment.
Like all good service-centred retail formats, this space has been zoned and much of the attention focuses on "Zain Create" and "Zain Care". The former is an area where shoppers can access downloads, change the appearance of their handsets or seek advice – something akin to Apple's "Genius Bar". The latter is where bills are paid and accounts dealt with, serving as a semi-business zone complete with serious-looking stoned US cherry wood panelling.
This interior, designed by London consultancy Futurebrand with digital input by New York agency R/GA, forms the template for a roll-out and elements of it will be taken to the 14 African countries that Zain now trades in, as well as the Middle East. Proof, if proof is needed, that the term "store of the future" may be overused, but good work is nonetheless still being done under this label.