Sports Direct has appointed a workers' representative to attend the retailer's board meetings following an internal election progress.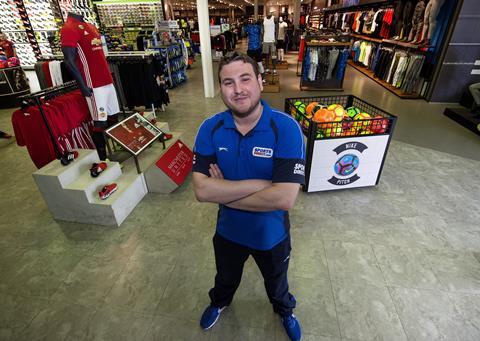 The sports retailer has appointed Barnstaple store manager Alex Balacki as its board-level workers' representative.
Balacki, who started working for the retailer in 2004 as a casual sales assistant, was elected by retail staff ahead of two other candidates.
The application process was open to all Sports Direct staff, with final candidates selected by retailer based on "qualifying conditions", such as how long they had worked for the retailer.
Approximately 23,000 staff were eligible to vote in the election process.
Sports Direct unveiled plans to elect a workers' representative to attend board meetings last month after coming under fire for working practices at its Shirebrook warehouse, which culminated in a parliamentary inquiry.
Balacki will attend all scheduled board meeting at the retailer over the next year, after which a new representative will be elected.
Founder and chief executive Mike Ashley said: "I'd like to be the first to congratulate Alex, who will help us to continue to make a positive difference by ensuring that your voice is heard in the boardroom.
"I have said many times that this is a company that was built by the great people who work here. I am therefore delighted that the people at Sports Direct have voted to choose the company's first UK elected workers' representative."