Specsavers has taken out advertising poking fun at the mistake which saw a South Korean flag displayed before North Korea's football match in the Olympics.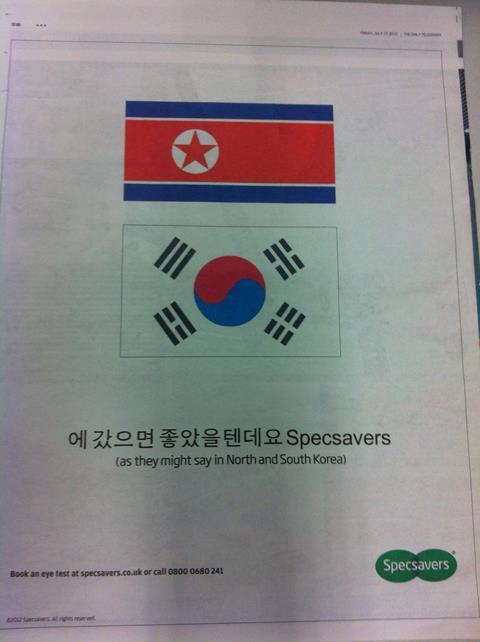 The opticians reacted swiftly to the mistake, which occurred on Wednesday night, to take out advertising with its signature 'Should have gone to Specsavers' tagline in Korean.
North Korea's women's football players stormed off the pitch for an hour in protest after Olympic organisers accidently displayed the flag of hostile neighbours South Korea on the electronic scoreboard before the match against Colombia at Hampden Park.
Specsavers took out the ad, which urges readers to book an eye test, in The Daily Telegraph today.
Olympics organisers have apologised to the North Korean team for the gaffe.