Tight stock control and efficient management of customer credit boost home shopping giant.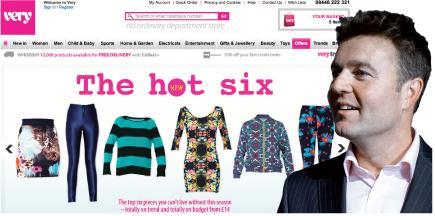 Home shopping giant Shop Direct has posted a surge in annual earnings despite flat sales, and current trading is up in key categories.
Chief executive Mark Newton-Jones said Shop Direct's performance last year reflected both tighter credit scoring of customers in tough economic conditions and outperformance by its newest brands, such as Very and Isme, compared with its traditional businesses such as Littlewoods and Kay's.
He told Retail Week that unaudited accounts show Shop Direct's EBITDA soared 36% year on year to £125m on sales flat at £1.7bn in the 52 weeks to the end of June. At pre-tax level profit is likely to be "negative", reflecting exceptionals.
Newton-Jones said he was delighted with the performance because the retailer had planned for sales to fall 5% as shoppers' discretionary spend continued to come under pressure. "The picture is we've managed stock really tightly," he said. "We went into Sale with 50% less stock than last year and that helped margins.
"We've taken significant costs out and some of that will have a positive impact in the year ahead."
Very was up 33% last year and Isme by 46%, while Littlewoods and Kay's, where tightening of credit terms have been most felt, were down about 9% between them.
Over the year group clothing and footwear sales fell 6%. Furniture and homewares fell 4% and electricals and seasonal was up 4%.
The latter category has performed strongly since the year-end, with sales up 10% in the nine weeks to July 21. Tumble-dryer sales spiked as consumers were unable to hang out washing during the wet weather.
Clothing and footwear was up 2% in the nine weeks while home and furniture was down 9%.
Online sales now account for 75% of sterling turnover. Newton-Jones revealed that mobile shopping now accounts for 12% of total sales. "I think it will easily get past 50% in the next three years," he said.
The retailer is planning cautiously but is optimistic of growth in the year ahead.
There has been speculation that Shop Direct's owners, the Barclay brothers, have been considering a sale but Newton-Jones dismissed that suggestion.