M&S and Next chiefs give stark warning despite being among those to post positive Christmas trading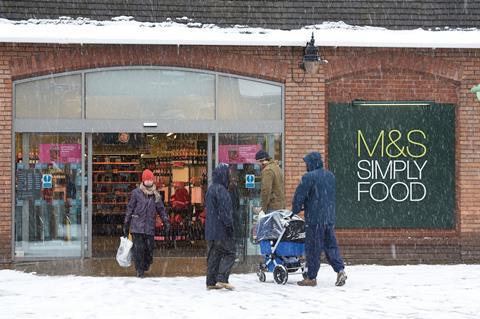 A chill threatens to descend on retail this year as sharp as the real-life freeze that has disrupted trading over the past few days.
Marks & Spencer executive chairman Sir Stuart Rose sounded a stark warning that he expects a stagnant retail market, leading to intensified competition among existing rivals.
Rose said: "The total retail market probably won't grow, in which case you're talking about taking market share off others."
His downbeat forecast - which accompanied M&S's first quarterly like-for-like sales uplift in two years - echoed similar comments from Next chief executive Simon Wolfson, which overshadowed a strong Christmas performance by Next.
Wolfson said that although consumer and business finances are stronger than at this time last year, the public sector deficit is a threat to consumer recovery because of the chances of increased taxation and higher unemployment.
Rose said that whoever forms the government after this year's general election must act quickly to remove any doubt about plans. "The thing we don't want is uncertainty," he said. "It's important that when the new government comes in they are clear about what the medicine is and how long it has to be taken."
Capital Economics UK economist Vicky Redwood shared Rose's view. She said: "The overall retail market will struggle to rise this year." She feared consumers would cut back spending in expectation of tougher times and pointed to a "relapse" in the housing and labour markets.
Other retailers, however, took a more optimistic stance. John Lewis managing director Andy Street said: "As the year progresses we expect to see a long slow recovery, with the retailers who continue to focus on giving customers what they want prospering."
M&S reported a like-for-like sales rise of 0.8% in the third quarter to December 26. General merchandise rose 1.2% and food 0.4%.
Next managed 3.2% comparable growth at its retail arm and Directory sales climbed 6.8% in the 22 weeks to December 24.