M&S has admitted it will not meet its target to open 250 stores by 2017 as a result of the Middle East crisis and economic woes in China.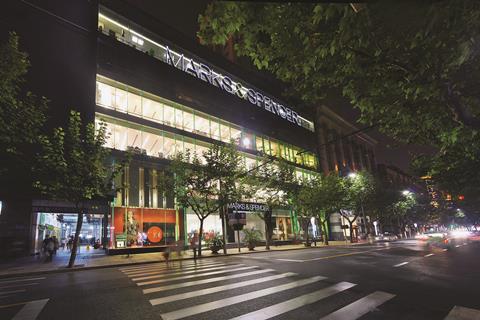 Last year, the retailer revealed plans to open 250 stores over the next three years, with the focus on China, Russia, India, Western Europe and the Middle East. At the time, M&S said it aimed to increase international sales by 25% and profits by 40%.
In an interview with Reuters, M&S's executive director of marketing and international Patrick Bousquet-Chavanne, said the retailer may no longer be able to achieve its original targets.
"The world has shifted, is a different place. The Syrian situation was very different from what it is today. Putin had not invaded Ukraine and China was growing at close to 9%."
He added: "It's reasonable in that context that you would expect a different outlook on the next three years for the company."
"The sectors in which we trade are not luxury, so we haven't seen the same dramatic slowdown as some might have. But we have seen some softness in the numbers," Bousquet-Chavanne said.
"We're going to have to be much clearer in terms of when you look at the roll-out or roadmap about where to open stores."
Bousquet-Chavanne said Marks & Spencer still planned to open a flagship in Beijing in its 2015-16 financial year but offered no commitments beyond that store.
"We're looking at places which are very much 'tier 1', where you have an upper middle class consumer base – where we will do well even in the context of a slowdown in the economy," he said.
On Russia, Bousquet-Chavanne said "we had potentially a slightly more aggressive plan that we have parked for the time being," adding that five planned store openings had been frozen.
But he is confident M&S will ultimately succeed in Russia.
"We'll come out of this situation with an even stronger position for M&S," he said.