Waterstones has been forced to defend itself after opening a clutch of unbranded bookshops. Is the retailer's move fair game or foul play? Cast your vote below.
Fair game – the stores are good for the community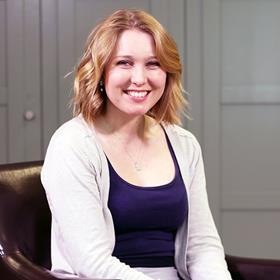 Don't judge a book by its cover, judge it by its contents.
James Daunt has worked tirelessly to enhance the in-store experience across the Waterstones store estate – transforming shops into destinations for the community with in-store events, coffee shops and even pop-up cinemas.
If he'd failed to ramp up the appeal of its bricks-and-mortar stores – like some other retailers, which rested on their laurels until they lost all relevance – there's a chance that Waterstones would no longer be with us.
And Daunt's success is no mean feat. Quite apart from taking the fight to Amazon, which took a sizeable chunk out of the books market, physical booksellers have been competing with the prevalence of Kindles and e-readers.
People were up in arms when the future of bookshops stood in doubt, suddenly shaken by the online disruptor. Should we not, therefore, be celebrating the fact that this business – at one time earmarked for inevitable demise – has seemingly turned a corner?
Should Daunt not be lauded for opening bookshops on UK high streets, employing staff, refreshing tired towns and reinvigorating the physical books market?
Another challenge the bookshop boss has faced is the issue of big chains falling out of favour, particularly in some "more sensitive" communities.
"Should we not be celebrating the fact that this business – at one time earmarked for inevitable demise – has seemingly turned a corner?"
If Daunt feels Waterstones would have more success in these locations under a different banner – particularly after he warned that jobs would come under threat if the UK voted for a Brexit – then why shouldn't he?
Daunt, who owns indie chain Daunt Books and has dedicated his life to bookselling, has a strategy that he believes will secure the future of his employees, ensure the vitality of the book market and allow the business to access smaller communities that were previously lacking a bookstore.
He's a great supporter of independent bookselling, so much so he is encouraging his employees to emulate the approaches taken by indies – stocking the local favourites and becoming a legitimate part of the community.
"I think I have always acted and worked as an independent bookseller and I would love for everyone who works for me does so likewise," Daunt said yesterday.
What difference does it make to the community if The Rye Bookshop in East Sussex is actually part of the Waterstones chain?
Pret a Manger was never forced to advertise that it was owned by McDonald's. And coffee shop Harris + Hoole never plastered Tesco above the door.
If Daunt wants part of the business to have a more independent feel, and believes it will ensure Waterstones' future, then we should get off his back.
Emily Hardy, senior reporter, Retail Week
Foul play – it borders on unethical retailing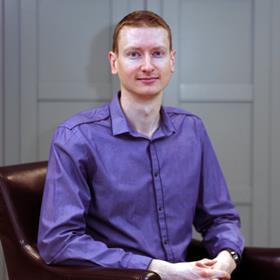 What's in a name? Plenty, if Waterstones' controversial tranche of unbranded stores is anything to go by.
Three of the shops have already opened – in Rye, Southwold and Harpenden – and I understand that it is part of boss James Daunt's strategy to roll out similar stores in smaller towns to create more of a "local" bookstore feel.
Speaking as a resident of one of those "smaller towns" that Waterstones may target in the future, I can't help but agree with those who have accused the business of "subterfuge".
I live in Orpington, a town that boasts the seemingly obligatory Starbucks and Costa outlets, but also houses a plethora of independent coffee shops and cafés.
Despite living there for more than two years and stopping off for a cappuccino on countless occasions, not once have I set foot in Starbucks or Costa.
That is a very conscious personal choice.
Not only do the independent shops often provide better value for money in terms of both quality and customer service, but I like to think my money is helping support smaller, local firms whose business is being slowly eroded by the two national giants.
I would be disgusted to learn that Finch House Café, Panacea or Primo Caffe was in fact Starbucks masquerading as a smaller, independent firm by operating under a different name.
Many consumers will have a similar mindset that extends beyond food and beverage and into retail, opting to spend their money at independent chains, butchers, bakers or charity shops, rather than in Tesco, John Lewis or, indeed, Waterstones.
They will pop into Southwold Books assuming, as the store name suggests, that it is a local bookshop, operated by local people.
"Don't target locations that, in Daunt's own words, 'very much wish they still had independents but don't' and actively pretend to be one in a ploy to secure sales."
They will walk out feeling pleased not only with their purchases, but also with the fact that they have supported a local business.
That, of course, could not be further from the truth.
And Waterstones should know better. After all, Daunt operates an independent chain himself and will have first-hand experience not only of the fight that smaller firms face against the likes of Amazon, but also of the appeal that local bookshops carry in some secondary and market towns.
Admittedly, Daunt may have had a point when he told BBC Radio 4's Today programme that it "can't open up great big Waterstones" shops in such locations, but "can open up small ones".
There's absolutely nothing wrong with that. But don't "behave" as independents do, as Daunt admitted to doing in that same radio interview.
Create a consistent fascia for those smaller stores, instead. Take a leaf out of the Tesco, Sainsbury's and Waitrose's book and be a 'Waterstones Express', a 'Waterstones Local' or a 'Little Waterstones'.
Don't target locations that, in Daunt's own words, "very much wish they still had independents but don't" and actively pretend to be one in a ploy to secure sales.
"A bit naughty" was how one indy rival described the Waterstones strategy. For me, it's bordering on the unethical.
Luke Tugby, head of content, Retail Week