Chancellor Alistair Darling has confirmed that the Government will implement a credit insurance top-up scheme, under which it will match insurance offered by the private sector.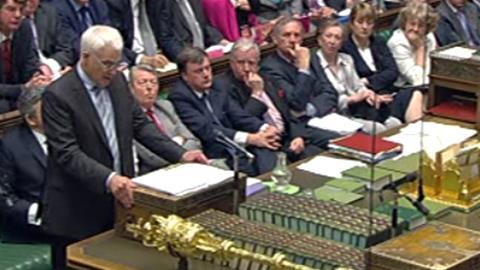 Unveilling his Budget in the House of Commons today, Darling said the temporary Trade Credit Insurance Scheme will give "real hope to businesses in these unprecedented economic times. We want to do more to help firms with cash flow problems".
The scheme "will match private sector trade credit insurance provision if insurers reduce their cover to any business operating in the UK," Darling told the Commons.
Under the initiative, suppliers of companies whose credit insurance has been reduced since April 1 will be able to purchase six-months' 'top-up' insurance from the Government if credit limits on their UK customers are reduced.
The top-up insurance, provided by private-sector insurance firms on behalf of the Government, will be available from next month until the end of the year to the 14,000 UK companies that already use trade credit insurance.
Firms will be able to access the sum that restores the original cover, doubles the amount of cover available up to £1m. The total cost of insurance provided under the scheme will be capped at £5bn.
Business Secretary Lord Mandelson said it will provide "much needed breathing space for businesses".
He said: "We will not prop up bad businesses or take unacceptably high risks, but will provide targeted support to address specific challenges that businesses are facing and help maintain supply chains.
"This scheme is a transitional measure which will give viable businesses facing short term problems a chance to adjust to changing circumstances."
'Too little too late'
The British Retail Consortium said the scheme was "too little too late"
BRC business director Jane Milne said: "Matching the trade credit insurance that private insurers are willing to provide is vital to helping fundamentally sound businesses weather the recession. But the unannounced detail confirms this safety net will be denied to companies whose cover was cut before 1 April meaning the plight of many is being ignored.
"For retailers to survive and keep people in work they need to keep shelves stocked with the goods customers want. Insurers began removing cover as the downturn started to bite this time last year. The Government's scheme should apply from then."
'Token gesture'
Retailers have been lobbying for months for the Government to intervene in the provision of suppliers' credit insurance.
Focus chief executive Bill Grimsey met with Mandelson's department last month to discuss the issue after the DIY group saw its suppliers' credit insurance withdrawn.
Grimsey said: "It's crazy - we believe that the measures announced today amount to nothing more than a token gesture. Instead of helping those retailers and manufacturers most in need, this merely increases the existing gap between those with credit insurance and those without.
"Darling has just given a bigger umbrella to those already enjoy some shelter from the storm while the rest are still getting soaked."
Trade credit insurance protects suppliers that sell goods on credit to companies, such as retailers, against the risk they will not get paid.
Reductions or withdrawals of credit insurance cover has been a factor in the collapse of several large retailers including Woolworths and MFI, and earlier this week the BRC revealed a survey showing that 40 per cent of small and medium-sized retailers had said that the reduction or withdrawal of credit insurance has undermined their position.
VAT Cut
Darling also confirmed that the VAT cut to 15 per cent, implemented last December, will remain unchanged until December this year, as the Government announced at the time. It is not yet known whether the rate will be held or increased after this point.