Grocer will roll out click-and-collect to build on strong growth already achieved in non-food sector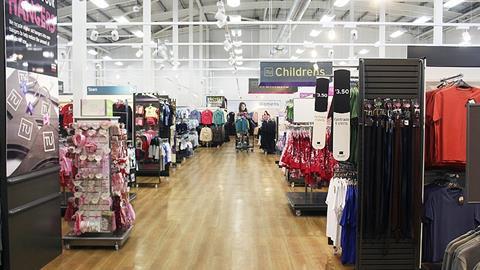 Sainsbury's is to launch a click-and-collect service in April as it strives to double the size of its non-food business within five years.
The grocer - which reported its non-food business grew at over four times the rate of food in its third quarter - will initially launch click-and-collect in a small number of stores. The move forms part of its plans to double the non-food business by growing its space by 50% and making existing space work harder.
Sainsbury's managing director of non-food Luke Jensen told Retail Week: "Strategically, non-food is centre stage for Sainsbury's now and on a space adjusted basis, we believe we can punch above our weight compared with Tesco and Asda. We're just playing catch-up in terms of space but we have the fastest non-food space growth programme of any of the supermarkets."
Jensen said its larger non-food range - occupying 30,000 sq ft - is only in 15 shops and the grocer aims to up this figure to 50 in two years.
He said non-food was up 20% for 2009 and part of that came from making the space work harder. Growth included clothing - up 21% year on year. According to industry sources its kidswear market share by volume moved up to seventh last year.
Sainsbury's is also streamlining its non-food brands. Tu will be used for "any category that is style driven" including clothing and cushions, while the Sainsbury's brand will be used for "any category that is based on functionality and trust", said Jensen.
Presently, the Tu branding is used on some functional products, such as tupperware, alongside clothing and this will be phased out over the next couple of months. The grocer's other homewares brand Different by Design will also be phased out.
Jensen said: "There is always a temptation to brand proliferate but we found that customers didn't always understand Different by Design. They understand Tu and they understand Sainsbury's, and using just the two brands keeps things simple."
He also claimed that while its non-food offer "is competitive on price with Tesco and Asda", in areas such as clothing, home decoration and kitchen it can compete in design and quality with "John Lewis or Marks & Spencer".
"We aim to be 25% cheaper than John Lewis" said Jensen "and in two of our growth areas - cookware and bedding - we have the ability to be competitive on design but with the value elements they don't carry". He said the John Lewis Value range is "nothing near us in price".
Sainsbury's also launched non-food online in August, which will be developed further this year.