Debenhams chief executive Rob Templeman has said the sector is poised for a period of mergers and acquisitions as the recovery gains momentum.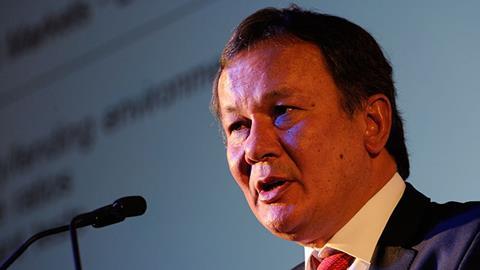 Speaking at the Retail Week Conference, Templeman said: "The timing is almost perfect for M&A. A lot of companies have to refinance, there is a lot of concern about breaching covenants, and interest rates will rise but will remain low."
He said those companies that need to refinance are "very vulnerable" and Debenhams is actively seeking acquisitions.
Templeman said "some of the best and most famous names in retail" collapsed in 2009 including Woolworths, Baugur, MFI and Land of Leather but it is difficult to see if they would have survived if they saw the recession coming.
"There were signs in the banking market, and also some consumer warnings such as the saving ratio collapsing and household debt peaking," he said.
He said Debenhams was planning for a tough economy from early 2008 with two objectives – "cash margin is king" and "self-help levers".
"We looked at how we could move the average selling price up, and focused on quality with new ranges in Designers at Debenenhams," he said.
He said there are some positives to come out of the recession, including lower property costs, a less competitive market, and a margin management focus will put retailers in better stead. He said retailers should learn to treat credit insurers with respect.
"Credit insurers should be ignored at your peril," he said. "They needed to be treated like banks and you need to regularly communicate with them."
He said: "The recession will end but growth is anaemic. There is a possibility of a further dip and I don't think we will ever go back to the dizzy heights of consumers spending what they don't have."
He said that one of the lessons Debenhams has learnt is that "the answers are always on the shop floor".