With Retail Week Live just one week away, we look at the speakers and sessions you need to see.
The countdown is on to Retail Week Live, a two-day extravanganza of live content that will help you navigate the increasingly tricky waters of retail. The event delves into the biggest issues the industry faces over the next 12 months. Here we highlight five key themes of the event.
Business transformation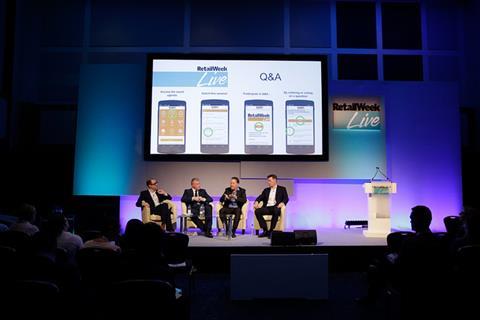 The dramatic change in how consumers shop has forced many retailers to transform their businesses.
Retail Week Live gathers some of the leaders that have reacted to the new reality of retail and reshaped their businesses.
Shop Direct boss Alex Baldock will discuss how freeing itself of the distractions of a catalogue has enabled the pureplay retailer to steal a march in areas like m-commerce, personalisation and disruptive technology.
Retail great Lord Stuart Rose will share his thoughts and experience, including his landmark turnaround of Marks & Spencer.
US retail giants Crate and Barrel and Designer Shoe Warehouse reveal how they reinvented their businesses to win in the omnichannel world.
Meanwhile, from the world of publishing – which has been equally as disrupted from digitalisation – Autotrader chief executive Trevor Mather discusses its move away from print and its launch of a range of digital products.
Brexit
The UK's divorce from the EU is an unavoidable topic and the consequences will be debated in-depth at Retail Week Live.
Capital Economics chief executive Roger Bootle – one of the most respected economists in the UK – will look at the opportunities that Brexit brings for both consumers and businesses while experts including the CBI's head of EU negotiations Steven Altmann-Richer and HSBC's head of retail and leisure James Sawley look at how Brexit will impact Forex, employment and what contingency plans retailers should make around import duties and supply chain.
Three speakers not to be missed
Tony Hoggett UK chief operating officer, Tesco
Tesco veteran Tony Hoggett has worked for the UK's largest grocer for more than 25 years and has played a significant role in its recent UK turnaround.
Hoggett, who leads Tesco's multichannel operations, will discuss how retailers can differentiate through service and reflect on the challenges of delivering improvements to the service model while doing the right thing for customers, colleagues, suppliers and investors.
Jerome Ma, corporate vice president, JD.com
For those that have never heard of JD.com, it is a force to be reckoned with. The Chinese marketplace posted sales of £54bn in 2015 and is growing at the rate of knots. It has also caught the eye of Walmart, which has built a 12.1% stake in the ecommerce giant.
China is of course a market that many UK brands are targeting and JD.com has been a useful platform for some, including Marks & Spencer, Clarks and even Liverpool FC.
JD.com corporate vice president Jerome Ma, who was formerly a Chinese diplomat, will give his insight into what makes the Chinese consumer tick at Retail Week Live.
Ajay Kavan, vice president, international special projects, Amazon
From one titan of ecommerce to the next. Amazon has pioneered how we shop online and its vice president of international special projects Ajay Kavan makes sure it stays at the sharp end of innovation.
Kavan, whose role includes heading up Amazon's grocery venture, Fresh, in the UK, has more than 20 years' experience in retail and was on the board of Homebase, director of multichannel retailing at B&Q and business development and ecommerce director at Littlewoods, before joining the online giant.
Kavan will give his take on how the internet and technology can create new opportunities for entrepreneurs and content creators and how it can create more ways to better serve customers.
Technology and innovation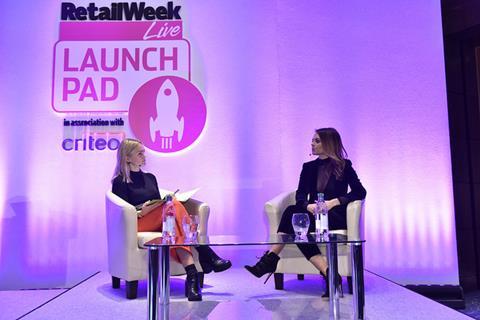 Technology is revolutionising retail – of that there is no doubt. From contactless payment to mobile to virtual reality, the customer journey has been radically overhauled in the past few years. And there's more to come.
Retail Week Live delves into some of the technology that retailers are getting excited about and has speakers from most innovative tech-focused firms in the world, from Amazon to Yoox-Net A Porter.
Meanwhile, Google head of performance Biren Kalari and Yext co-founder and chief executive Howard Lerman discuss what the rise of connected devices and machine learning means for retail.
Throughout the two days, Retail Week will also run Launchpad – a stage devoted to bringing together the brightest tech start-ups with retailers.
Productivity
Retailers are under greater pressure than ever before to boost productivity. Both cost prices and wage bills are rising, meanwhile consumers are becoming more demanding and price sensitive.
Retail leaders including Ikea UK country manager Gillian Drakeford and Majestic Wine operations director Rob Farnworth discuss what changes they have made to their business in light of the national living wage and what opportunities there are to better engage employees.
Business leaders from Rapha, Thomas Cook and Manhattan Associates discuss how to put the store back to work and generate ROI from your physical assets.
Meanwhile, in the Financial District – our stage devoted to chief financial officers – finance bosses from Pret A Manger, Fat Face and My Optique Group look at the cost of not just the living wage but also rate reviews and other legislation. Meanwhile, finance directors from Harrods, Monsoon Accessorize, Sweaty Betty and Crew Clothing discuss how to make omnichannel profitable.
Culture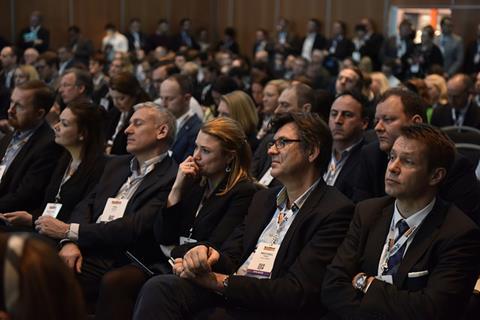 Delivering great results in difficult times often comes down management and the culture of an organisation.
John Timpson, chairman of Timpson, reveals the secret to his success – "upside down management". The strategy flips the organisational chart of the business to put customers at the top and Timpson himself at the bottom.
With millennial employees viewing culture as just as important as salary and perks, retailers need to make sure they have a great one.
We talk to chief executives from Pets at Home, Sofology and AKQA London, who are truly engaging with their colleagues and creating dynamic cultures within their business to find out how it's done.
In this rapidly evolving retail environment, a culture of innovation is critical. With constant change now the norm, companies need to have an 'anything is possible' mentality and must be able to react and shift quickly. Leaders from House of Fraser, T2 and Adidas discuss how to maintain this type of culture as your business grows.
Retail Week Live takes place in London March 8-9, 2017.
To book your ticket visit: Live.retail-week.com and take advantage of our exclusive 15% discount by entering ONLINE15.