Retailers must combine the physical, human and digital elements of retailing in order to edge ahead of their competitors, the strategy director of branding agency Fitch said at Retail Week Live today.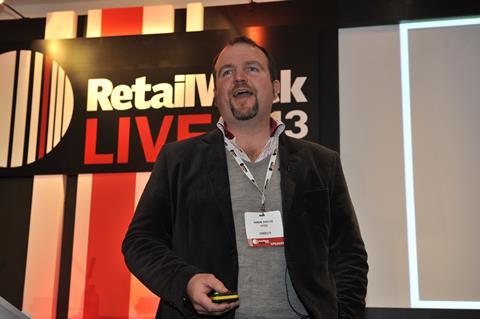 Aaron Shields said getting the right combination of the three aspects was crucial for retailers who want to succeed in the coming years.
The physical aspect involves the various elements of in-store retailing, while the human aspect means providing high standards of service or making sure the customer can relate to the brand.
Shields said retailers should combine the three elements differently, depending on what suits their business model. "Each has a natural advantage. The question is how they should combine them to create the best and most unique experience," he said. "Retailers need to ask what is the combination that will help us fight against competitors."
He said Swedish furniture giant Ikea was a good example of having combined all three elements. Its interactive catalogues provide digital component while its advertising, which is known for its humorous positioning, provides a human element. Its vast stores and warehouses, meanwhile, are a unique example of the physical aspect of retailing.