PAID FOR POST
More voices from the retail industry
The retail sector has been through a lot of upheaval over the last couple of years, however Elavon's Michael Bosshammer explains why it is more than ready for a revival
Retail is an area of post-pandemic life where change may be the most obvious.
Restrictions and social distancing led to new approaches and drove many retailers online, but in-store also brought emerging processes and technologies into the mainstream. Not least, the QR code, scanning your own shopping or buying online and collecting in store.
This blurring of the line between 'bricks and clicks', known as 'omnicommerce', is the seamless combination of physical and virtual operations into a single experience.
Make shopping an experience
More than a third (38%) of adults in the UK said the ease of making choices when able to see items in person was their biggest reason to shop in-store, according to research commissioned by Elavon Europe. Assessing a product's quality was key for 33% and supporting the local economy for 31%.
Consumers are definitely still interested in physical retail but now expect digital touchpoints to enrich the experience.
Although changes are consumer driven, there are benefits for businesses adapting.
Retailers could reduce their footprint. A high-street presence will keep your brand visible but with smaller premises comes lower rents, and a chance to shake-up the consumer experience by creating concept stores promoting interactive, immersive or experiential shopping.
Furniture sellers, for instance, could display stock for shoppers to try out with a QR code they can scan on their phone to choose alternative colours or sizes. The purchase and delivery could be completed at a till or through the customer's phone, even while they are sitting on the very sofa they are buying.
Shoppers can assess quality in person and still interact with staff to ask more questions or arrange delivery.
While the shopper gets more control in the process, your focus can shift to providing exceptional customer service.
Michael Bosshammer is head of retail for Elavon Europe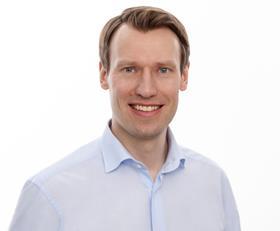 Elavon is a leading global payments company with more than 2,400 employees across Europe. A subsidiary of US Bancorp, Elavon provides businesses with the technology needed to accept payments from customers, whether they are shopping in stores, at home or on the go.