PAID FOR POST
More voices from the retail industry
Exceeding expectations is a sure-fire way to keep shoppers happy. Slalom's Miriam Souissi explores three ways in which retailers can go above and beyond to create better customer connections.
From providing on-point personalised recommendations to surprising in-store experiences, retail today is all about impressing customers and encouraging them to come back.
If the last couple of years have taught us anything then it is the immense importance of emotional connections. And this is especially true when it comes to retail, with 95% of consumer decisions are based on emotions, according to Harvard Business School professor Gerald Zaltman.
The retail industry was turned upside down in the wake of the pandemic, from shuttered stores to one-way systems and obligatory mask-wearing, yet shoppers still crave personal connections and this remains at the core of excellent customer service.
If a retailer can create meaningful connections with its shoppers then loyalty will follow – and we all know how important that is.
Here are a trio of topics retailers should be prioritising when it comes to excelling in establishing genuine bonds with their consumers.
1. Use your data
Creating a connection with your customers has never been easier, thanks to the wealth of data that is readily available.
Insights from big data can enable skilled staff to form relationships with customers in new ways, marrying together the creativity of people with the science of sales.
Most retailers have a hoard of data just waiting to be explored, but it's all about harvesting and using it in the right way.
Data can provide retailers with the hows, the whys and the wheres – all of which can help to tailor an individual's shopping journey.
How does a customer like to shop? Why do they want to buy it? Where do they buy it from? Where do they want it delivered to? What time do they tend to shop?
"Data can provide retailers with the hows, the whys and the wheres – all of which can tailor a shopping journey"
This information is readily available now and utilising it in the right way can make customers feel even more connected to a brand, whether that is sending marketing messages based on past purchases or store staff offering personalised recommendations.
The gravity of data and how it can impact sales is abundantly clear.
Amazon, a market leader in this department, has utilised its recommendation engine to the max, with 35% of the etailer's sales coming as a result of recommendations from its algorithm.
2. Be joined up
Cross-channel consistency is a necessity nowadays.
Shoppers don't segment the way they shop into online and offline, so they naturally expect a retailer's brand experience to be universal whether they are shopping via Instagram or in a department store.
Therefore it is integral that the data you are collecting is wholly joined up as, in order to boost personal connections with shoppers, retailers must have a complete view of the customer.
Bringing each aspect of your business together is integral. While ecommerce soars, it is equally important to make sure the store isn't left behind.
The role of the store has expanded as never before and can now act as a fulfilment centre, an experiential hub and a digital destination.
Burberry has been a pioneer in bridging the gap between its digital channels and physical environments. The British luxury label has created digitally immersive store experiences using augmented reality, social media interactions and video walls – a strategy that has attracted a wealth of new, younger consumers.
3. Ensure end-to-end excellence
While retailers may have all the bells and whistles of data and omnichannel excellence, it is equally important to provide in-store experiences that foster a deep and genuine connection to the brand.
It is a universal fact that happy shoppers spend more; therefore, interactions with customers and ensuring they have a first-class experience should be a number-one priority.
Retailers across the globe have been upping their in-store experiences in a bid to move away from stores being simply just about transactions and more about theatre.
Dyson's latest store, for example, has been hailed as a "Disneyland for adults".
"Retailers have been upping their in-store experiences to move away from stores being simply just about transactions and more about theatre"
The Sydney-based flagship offers a free try-before-you-buy experience as well as a beauty lab and a hair salon.
Meanwhile, making payment as seamless and stress-free as possible is another focus for many. At Apple, for example, customers don't need to move from the spot they are in to make a payment, with transactions able to happen anywhere in store via the brand's slick technology.
Yet there is no point in ploughing all this time and investment into creating a smooth service, only to not be able to deliver the product. Make sure your availability and supply chain are at the top of their game so you don't fall at the final hurdle.
Customer connections can be long-standing and positive experiences are the ultimate way to ensure your brand is remembered for all the right reasons.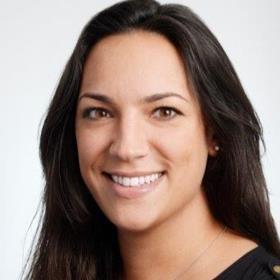 Miriam Souissi is director of client services at Slalom
Miriam has more than 15 years' experience in the retail industry, gained both from working within the industry itself, and in consulting. Having developed a broad knowledge of commercial operations, she has extensive experience in driving business transformation, both locally and internationally, having worked across the UK, USA, and Asia-Pacific.

Slalom is a global consulting firm focused on strategy, technology and business transformation. In 42 markets around the world, Slalom's teams have autonomy to move fast and do what's right. They are backed by regional innovation hubs, a global culture of collaboration and partnerships with the world's top technology providers.