PAID FOR POST
More voices from the retail industry
Antiquated in-store experiences need to be brought up to date, says Objectivity's Wayne Swallow, with technology being the solution to stop retail living in the past.
For more than 140 years, the cash register has dominated the in-store checkout experience.
Invented in 1879 in Ohio to help record and reconcile sales, the till, as it's become known, has been a dominant fixture in the retail environment worldwide ever since. Perhaps until now.
There's no doubt that it's been a long time coming and, in many ways, it's extraordinary that we've accepted doing things in such a cumbersome, antiquated way for so long.
"It's extraordinary that in-store retail remains so antiquated and disconnected"
Imagine, in 2022, suggesting that customers fill their basket, only to queue up to unpack it again and have it all scanned by a store employee, after which you have to pay, present a physical loyalty card, then repack your own items before leaving the store.
Taking this a step further, many of us write a shopping list and navigate stores with a piece of paper or, more often these days, a smartphone note or text message in hand.
In the age of 5G, automated vehicles, commercial space travel and a thriving ecommerce infrastructure, it's extraordinary that in-store retail remains so antiquated and disconnected.
Bringing about change
Although the market was ripe and poised for innovative change some time ago, with emerging pioneering technologies from the likes of Amazon (Just Walk Out) and Ubamarket (Scan, Pay, Go), it wasn't until 2020 and the emergence of Covid-19 that things really started moving at pace.
In fact, the pandemic had three distinct catalytic effects on in-store innovation.
"It wasn't until the emergence of Covid-19 that things really started moving at pace"
Firstly, it forced consumers to embrace technology in general, rapidly and universally – transcending generations. Everyone and their grandmother were quickly comfortable with WhatsApp, FaceTime, Zoom and Microsoft Teams, for example.
Secondly, customers were increasingly driven towards ecommerce as well as visiting smaller, local convenience stores for impulse buys, top-ups and emergency purchases like never before.
While in these stores, customers also got very used to social distancing and became increasingly conscious of not wanting to touch anything – and that included self-checkout screens.
Thirdly, multiple lockdowns, as well as stock and staff shortages, put a huge strain on the retail sector, which is still the case today.
For all of these reasons an easy-to-use, reliable, affordable and scalable technological omnichannel solution seems like the perfect answer to all of the problems.
But is it really, and is there even a truly omnichannel solution out there?
Learn the answer by reading the full version of this article published on Objectivity's blog.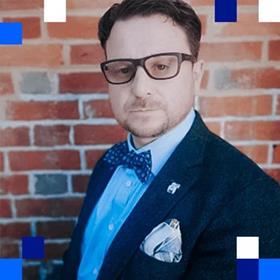 Wayne Swallow is an independent consultant
With wide-ranging director-level experience spanning 30 years in wholesale/retail, logistics, IT and operations, Swallow is a strategic adviser with responsibility for new business across retailer and point-of-sale estates worldwide.
A former managing director of one of the UK's largest point-of-sale companies and previously the IT director for Nisa Retail, Swallow brings a wealth of strategic and multi-faceted expertise.


Objectivity is a values-driven custom software provider offering a wide range of IT services: web and desktop apps, cloud, AI and ML, as well as maintenance. We specialise in delivering industry-tailored applications – we've been developing retail software solutions since 1991 and more than 100 of our professionals work in retail projects.