PAID FOR POST
More voices from the retail industry
Retail is recovering, slowly but surely. With footfall on the up, Maze's Mark Rice looks at how retailers can convert consumers into lifelong customers
Despite a not-so-glowing economy and relentless inflationary pressures, customers are making their way back to shops and even spending more than last year, according to the BRC-KPMG Retail Sales Monitor.
So what are brands doing to make the most of this trend? The honest answer is: not enough.
Customers are too often left to wander aimlessly through the aisles while staff chat among themselves about the latest Netflix release.
"Marketing influences a customer's first visit to one of our stores. But their second visit is entirely driven by the experience of the first"

Heidi Engan, Gina Tricot
Even with increasing store visits and average basket sizes, many brands are left pondering why they're not reaping the benefits – unlike some of their competitors.
They might choose to invest in more marketing but, according to a Maze study, prior in-store experiences have three to 10 times more impact on footfall than advertising or other factors.
As Heidi Engan, country manager at Swedish fashion chain Gina Tricot, puts it: "Marketing influences a customer's first visit to one of our stores. But their second visit is entirely driven by the experience of the first."
So how do you convert passing customers into fans for life?
1. Follow the golden rule
Treat customers like you'd want to be treated. Make them feel welcome. Help them choose the right items. Transform their visit into an enjoyable experience. Wow them if you can. Whatever you do, don't ignore them.
Customers have nothing but choice these days. If they choose to visit one of your stores, that's an amazing opportunity:
to give them a great experience
to increase their spend on the day
to get them to come back again
to get them to recommend you to their friends.
Miss one of these opportunities and it's a shame. Miss them regularly and you'll soon find your brand lagging behind your targets – and your competitors.
2. Listen to customers
While they're in your store, why not engage with them? Find out what they're after, what they think and feel about your brand and their experience on the day, and how they would recommend you might improve.
It helps to not see this as customer feedback but instead as continuous engagement with the very people who fuel your growth.
And when you see it like that, you're more likely to think of ways that make this engagement fun and productive, rather than the old-fashioned, interrogation-style Q&A that leads nowhere.
But remember: your customers' time is precious and you need to respect it. So only ask for information you can do something about.
Focus on feedback that will drive the right behaviours – otherwise, you might just lose a customer in the process.
3. Empower your staff to do better
Because that's what it's all about. Feedback is only useful when it gets into the hands of people on the front line who can deliver better customer experiences in store, every time.
Sounds easy, but it takes a sophisticated, powerful tool like Maze to make it simple for employees to understand what they need to do.
The truth is that your staff want to feel empowered to make improvements. They don't want to be told what to do; they would rather figure it out for themselves. So provide them with the ability to check feedback and access training on their own terms.
Giving your staff this power shouldn't lead to management losing theirs. They'll still need to maintain a high-level view of in-store experiences, especially when it comes to measuring performance and profitability.
The days of taking customers for granted are over. They have more choices yet more financial constraints than ever.
So give your front line the power and the tools to serve customers better and deliver growth for your brand.
Mark Rice is UK sales manager at Maze Feedback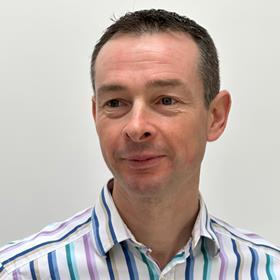 Mark is an NPS-certified consultant and has undergone a personal journey to help businesses better serve customers. Going from complaints to CX, he has moved from the boardroom to the front line in his quest to help businesses realise the full value of every customer interaction.

Perfect in-store customer experience. Every time. Stores powered by Maze have engaged and empowered frontline staff who make it their top priority to continuously improve the customer experience through everyday training. Utilising AI to automatically analyse and suggest improvements for each individual store, the in-store teams can progress from gaining insights to working on actionable improvements in close to real time.