PAID FOR POST
More voices from the retail industry
With retailers increasingly utilising technology to bridge the gap between the digital and physical world, CHILI publish's Kevin Goeminne takes a look at what this new frontier really means for retail.
Our big retail customers all agree — tech is creating jaw-dropping potential for retail marketing.
Personalisation, multichannel, online stores, phygital, hyper-local shopping – they are all part of the fast-evolving retail boom, with 77% of consumers having chosen, recommended or paid more for a brand that provides a personalised service or experience, according to Forrester.
Those experiences are driven by data. Retailers that own this data are tapping into the phygital trend shaking up retail marketing.
So how do you get started with phygital marketing?
Retail expert Carol Spieckerman says that creative automation is a natural next step as retailers and brands turn to technology to drive next-stage growth and productivity.
She says: "Creative automation ensures that marketing messages are delivered quickly, accurately and seamlessly across the exploding number of print and digital consumer touchpoints that are now critical to retail success."
To stay ahead in the new retail marketing game, there are a handful of pointers to keep in mind.
Consumers expect personalised 'phygital' experiences
Online shopping introduced many to the power of personalisation.
Consumers returning to bricks-and-mortar establishments now want the same level of personalisation they discovered online.
And it is clear that the rewards for valued, great experiences are tangible, up to a 16% price premium on products and services, plus increased loyalty, according to PwC.
For retail marketing, this requires shifting to a phygital-focused mindset and delivering personalised offline/online experiences – and you'll need technology to do this.
The right technology stack to personalise at scale
Brands today are rapidly adopting tools that organise and connect creative assets with customer and product data.
This powerful design + data + technology combination is essential to the future of retail marketing.
Florian Payri, general director at ARISTID Retail Technology, explains that technology can quite simply mean make or break for retailers.
"Multichannel solutions that provide customer targeting at the speed and volume the market demands will be the differentiator between retail brands," he says.
Simply put, technology is vital for data-driven marketing.
Automation drives scale, speed to market and ROI
Creative automation is the revolution delivering data-driven, personalised, localised and multichannel content at hyper-speed for compelling phygital experiences.
And it frees up graphic designers from doing repetitive production tasks.
Creative automation now integrates so seamlessly with retail technology that smart retailers are embracing it to delight shoppers with customised shopping experiences – and getting started is simple.
How to get started
If you want to scale, hyper-target consumers and unlock multichannel experiences, there's a single solution.
It's automation.
We explain it all in our white paper: How to scale your retail marketing with creative automation.
Companies with a strong creative technology foundation will thrive in the new data-driven reality, while those stuck with legacy tools will fall behind the curve.
Download the free white paper to discover:
The latest shifts in retail and their impact on creative content demands

Three challenges in delivering large-scale, multichannel marketing

How creative automation solves retail marketing challenges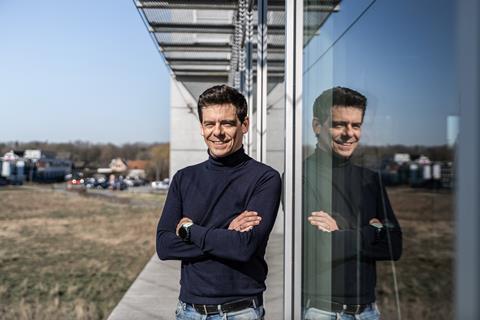 Kevin Goeminne is CEO at CHILI publish

CHILI publish was founded in 2010 with a single vision: make graphic versioning productive, adaptable and scalable. Today, hundreds of customers around the globe use CHILI publisher to produce digital and print content at scale and create better customer experiences. With a team of over 75 people, a global ecosystem of integration partners, and offices in Aalst, Belgium and Chicago, USA, CHILI publish is succeeding in becoming a trusted innovation partner in building the future of creative technology for brands and agencies worldwide.