PAID FOR POST
More voices from the retail industry
The world of brand building is evolving, shifting to a digital environment and requiring a greater emotional connection with online consumers. There are several key tools emerging to help brands do this, says Meta's Zehra Chatoo.
Digital technology has been changing how brands are built for years, but the step change that began in 2020 means an ever-growing proportion of any brand's audience is spending an increasing amount of time online.
As marketing requirements shift, the marketer's key tools are changing as well.
Meta's brand marketing tools have typically been associated with generating broad awareness rather than more in-depth marketing metrics such as deeper engagement, intent to buy and loyalty. And it does remain crucial to get the basics right, creating broad awareness before pinpointing specific, in-depth goals.
AI-driven
To do this, artificial intelligence can be used on Meta platforms to make the campaign work its hardest in the most cost-effective way, with data pinpointing the best users and times of day for ads to be shown.
"Brands in digital spaces need to be crystal-clear on the outcomes they want to achieve"
It's important to think about the length and frequency of the campaign, and who you'd most like to target. Supercharging your creative is also a no-brainer: using multiple content formats (such as stories, reels and feed posts) can double your return on investment compared to just one format.
Looking beyond the basics of awareness raising, there's no one-size-fits-all recipe for success. Brands in digital spaces need to be crystal-clear on the outcomes they want to achieve.
In-depth metrics
Digital channels have not always been used for boosting deeper metrics such as intent, association and consideration because of the emotional connection required. But with growing numbers of consumers spending more time online, and as technology evolves to offer more tools, emotional connection is becoming easier to achieve in a digital space.
Meta has identified three multipliers that help brands achieve results on deeper brand metrics, such as intent to buy or brand association. Our research has shown that using these multipliers can shift these metrics by 139%.
Connected voices: Amplifying other voices using branded content and live ads is extremely effective. We see 112% more brand lift on in-depth metrics for the same spend compared to not using branded content. Collaborations with influencers and creators using content reels, stories and feed posts mean products can be shown in a range of different and creative ways.
Connected experiences: Tools such as augmented reality (AR), polling ads and messaging can create deeper connections between your brand and audience. For example, we see a 34% increase in in-depth engagement metrics when AR is used, compared with campaigns that do not use it. Made.com is one recent example, using AR and VR tech for a hybrid shopping experience that boosted ad conversions by 2.5 times.
Connected discovery: Increasing the relevance of content can help to improve engagement. Content can be personalised via location, interests, trending topics or even the weather. For instance, Heineken recently worked with data-driven ad platform Spirable to create dynamic video ads that doubled brand association and drove a click-through rate that was 1.83 times the brand's benchmark.
Key takeaways
Specify outcome: Digital environments are complex, with a wide range of tools available. Brands need to be clear on their goals at the outset.
Get the foundations right: Use AI to ensure broad awareness is created in the most cost-effective way.
Use multipliers: Use the right tools to achieve your objectives. Getting this right will make a significant difference to in-depth marketing metrics that drive emotional connection, engagement and loyalty.
Find out more about Meta's work with connected brands.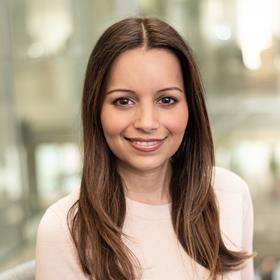 Zehra Chatoo is head of connection planning for retail EMEA at Meta