PAID FOR POST
More voices from the retail industry
Customers are not waiting patiently for laggard retailers to catch up with their digital offerings. Capita explains why agility and adaptability is not a nice-to-have but a prerequisite for success – and is easier than many may think
The pandemic certainly did not create the shift from in-store to online shopping – that journey was already well underway. But, come UK lockdown in March, when all but essential shops were shut and consumers turned to digital channels for their every need, the category experienced six years of forecast growth in just six months.
While no retailer could have anticipated this surge, many thrived, relishing the opportunity to showcase the benefits of a digital lifestyle and convert previously reluctant or occasional consumers.
"Customers are not prepared to make allowances for a lesser experience than they would have had in store"
However, this does not mean that customers are sitting patiently waiting for laggard retailers to get their act together or that they are prepared to wait for online customer service and support during busy periods.
Nor are they prepared to make allowances for a lesser experience than they would have had in store, whether a confusing layout, inappropriate product suggestions, a clumsy online check-out proceess or a lack of support for refunds and returns.
Catch-up time is over
Instead, customers now expect the best of both worlds: the personal service and immersive experience of in-store; and a clockwork, low-click digital experience.
They want to be able check out in a click, view a virtual sofa in their own living room and track the progress of their delivery right to their door.
As a result, a retailer's digital offering is only as strong as the weakest link in whatever journey a customer is expecting to make.
As the number-one provider of customer management services in the UK, at Capita we see the challenges that retailers face in dealing with the dual pressures of instability today and the uncertainty of tomorrow.
Despite fact that the end-of-year peak trading period is fast approaching, it is not too late for retailers to turn this instability into instant agility and be prepared for a range of potential scenarios.
Even at the last minute, it is possible to be able to instantly provide whatever information customers might need about their order or delivery, be responsive to social media and ensure that even in peak times, customer experience remains at a consistently high quality.
Digital transformation is within grasp – and doesn't cost the earth
This might sound like a logistical and budgetary nightmare. However, many retailers have been pleasantly surprised to discover that thanks to new technology, from virtual customer contact centres to conversational AI, they can quickly and cost-effectively rise to the challenge of the coming peak while being more ready and resilient for whatever surprises 2021 brings.
"Websites can be brought to life with augmented reality to make them more immersive and exciting to drive more conversions"
For example, virtual contact centre solutions can flex around unpredictable trading patterns and harness data and analytics to empower agents with prompts to enable more productive, empathetic conversations to protect vital revenues.
Websites can be brought to life with augmented reality to make them more immersive and exciting to drive more conversions, and conversational AI can ensure that questions are answered and contact centre resources deployed where they are needed most.
With the right tools and technologies, good customer experience is not only seamless but can look and feel effortless.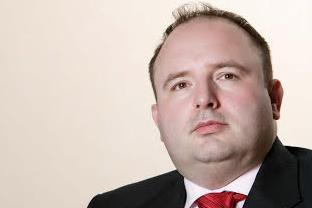 Alan Linter is Capita's innovation director.
Capita offers a range of customer experience solutions. It's virtual contact centre solutions allow retailers to quickly deploy a high-quality customer service and support operation that flexes with trading patterns, represents brand values and protects reputation.
Using flexible and robust cloud-based systems, its contact centres can be implemented at speed to meet sudden peaks in trading demand. It also offers conversational AI solutions, such as smart chatbots, which can relieve the pressure on contact centres and reserve skilled staff for more complex queries.


Capita is a consulting, digital services and software business, delivering innovative solutions and simplifying the connections between businesses and customers, governments and citizens.