PAID FOR POST
More voices from the retail industry
All you need to know about Southeast Asia and its expansion opportunities in our new insight infographic.
Retail Week and Allport Cargo Services' new insight infographic reveals essential information about key countries in Southeast Asia, providing much needed knowledge for retailers eyeing global expansion.

Since the early 1990s, economic development in Southeast Asia has been remarkable. Enduring the 1997 financial crisis and subsequent political upheaval, Southeast Asian economies have repeatedly demonstrated their ability to quickly return to growth.
Buoyed by healthy domestic demand, foreign investment and relatively low public debt, the core economies of the region weathered the recent global financial crisis with strong growth rates averaging 5.1% over the last decade. Myanmar, Laos, Cambodia, Vietnam and the Philippines are currently bright spots for growth in the region, which is anticipated to have GDP growth of 4.9% this year.

Much of the region's future promise lies in its fundamentals. The 10 economies of the Association of Southeast Asian Nations (ASEAN) include Myanmar, Laos, Thailand, Vietnam, Cambodia, Malaysia, Philippines, Brunei, Singapore, and Indonesia. With a total population of 622 million people, ASEAN's combined GDP is $2.6 trillion (£1.8 trillion), making it the seventh largest economy in the world.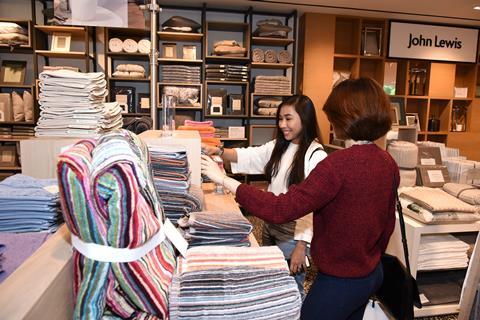 Core industries in the region include financial and business services, tourism, logistics, ICT, oil and gas, palm oil, automotive parts and assembly, and Halal products and Islamic financial services. Recently, the region has also emerged as one of the most important sourcing areas for the apparel industry, particularly in Cambodia and Myanmar.

The region's relatively young population will ensure strong labor force growth into the future. It is estimated that 68% of Southeast Asia's population will be of working age by 2025. At the same time, the region's middle classes are expanding, particularly in Indonesia, which is expected to have the largest middle class by size and fourth largest by consumption by 2030.

Southeast Asia's future prospects for growth are determined by a number of domestic and global factors, including domestic political conditions of individual states and the pace of the global economy. There are, however, three primary contexts for growth that will shape the future of ASEAN markets, namely ASEAN integration, infrastructure, and the economic and geopolitical role that China plays in the region.
ASEAN integration
ASEAN states have embarked on a process of economic integration in the form of the ASEAN Economic Community (AEC), which was established in January 2016. The aim of the AEC is to enhance trade and regulatory uniformity across the region. Intra-ASEAN trade now accounts for 25% of all trade in ASEAN and concerted integration would greatly enhance that trade. In contrast to the European Union, however, the AEC will not establish any region-wide governing bodies or currency, thus preserving individual states' roles in economic and administrative decision-making.

Although ASEAN economies have made substantial progress toward integration, the vision of a fully integrated AEC is still far off. ASEAN leaders recently announced, for instance, that full financial integration would not take place until 2025. ASEAN governments have made remarkable progress reducing a wide array of tariffs in developing the ASEAN Free Trade Area (FTA), a process first initiated in 1993. The FTA is the core of the AEC, however, significant obstacles remain to full integration.

ASEAN governments were unable to fully reform foreign ownership laws prior to the January 2016 deadline and real barriers to foreign ownership in sectors such as banking, retail and property still exist. Although tariffs have been lowered according to the FTA, non-tariff barriers (such as inconsistent classification of imported goods across the region and irregular customs regulations) serve to impede regional trade. The free flow of labour after 2016, a key principle of the AEC, has been limited to a select number of skilled professions.
Finally, there is generally a lack of regional leadership driving the pace of integration that is reflective of a long-standing problem with ASEAN's effectiveness as a regional organisation. For the AEC to truly drive economic growth in the region these problems will have to be overcome.
Infrastructure challenges
Regional geography, including expansive archipelagos and mainland mountain ranges, poses substantial challenges to the development of streamlined logistics services. However, current problems with regional infrastructure exceed geographical realities. Ports and airports are at capacity limits, while basic power, water and transport systems struggle to keep pace with growth. High transport costs reflect low road density, urban congestion, and inadequate air transport competition and efficiency.

The OECD, in its report Economic Outlook for Southeast Asia, China and India 2016, identified logistics networks as requiring attention, particularly in Indonesia. Congested roads cause ongoing issues, for example, where road freight attempts to access Kalibaru Port, which was built seven kilometres away from Tanjung Priok Port. The report also cites the development of physical infrastructure, connections to international shipping lines and administrative barriers to trade as influencing factors that need to be addressed.

Road networks have been widely invested in through the ASEAN Highway Network Programme, but further work is needed to improve their quality. The Singapore-Kunming Rail Link, which aims to improve rail connections, is yet to be completed in many places. Gaps in the infrastructure between the countries has meant that any development in sea freight links has been slow. Agreements have been signed for goods, transport and aviation, however, they still await ratification in some member states. The formation of a Single Aviation Market also has been progressing slowly.

At the LogiSYM Supply Chain Symposium and Summit in Singapore in March, delegates discussed the need for huge investments in infrastructure and the removal of barriers to cross-border trade to help the region support the freight demand and realise its economic potential. The Asian Trade Centre Executive Director, Deborah Elms, said the AEC had work to do to remove trade tariffs, since there is still no free movement of goods, services, capital or labour across Southeast Asia.

Infrastructure challenges are being addressed with major government investment. The Indonesian government in particular has planned for $450bn (£308bn) of infrastructure spending over the next five years. Moreover, the inauguration of the Chinese-led Asian Infrastructure Investment Bank and subsequent efforts by the Asian Development Bank (ADB) and the Japanese government to expand infrastructure lending has led to a significant increase in liquidity for infrastructure. The ADB estimates that Southeast Asian states will have to spend $60bn (£41bn) per year in order to meet infrastructure needs for the near-term future.

AEC member countries will have to remain resilient and focused to maintain growth and ensure that infrastructure continues to develop at pace across the region. Singapore has the largest logistics centre in the region, but there is still a great need for new warehouses and sophisticated technology solutions to manage the supply chain. The challenges for sectors such as retail and apparel will be the growing influence of ecommerce, which places pressure on fulfilling orders efficiently.
Innovative companies are investing heavily in technology that supports supply chain processes. The efforts of the AEC to develop roads, bridges and rail will mean that logistics and supply chain solutions will be one of the most prominent industries to benefit from a more integrated ASEAN community.
Relations with China
The relationship between China and Southeast Asia involves a difficult balance between strong economic ties and precarious geopolitical entanglements. Economically, China accounts for 14% of all trade in ASEAN and 6% of its foreign direct investment. Beyond these numbers, the region is boosted by shift in productivity taking place in China as companies look to nearby countries for cheaper labour. However, the current economic slowdown in China will affect growth prospects across ASEAN as demand for Southeast Asian exports drops and Chinese investment declines.

At the same time, Southeast Asia is increasingly becoming caught up in the geopolitical rivalry between China and the US. This is most clear in the militarisation of the South China Sea dispute. China's construction of an airstrip in the Spratly Islands has led to other regional players looking to strengthen their sea-based defenses. While in general, ASEAN governments work hard to separate questions of trade from questions of territory, it means that diplomatic relations need to tread a fine line as the Southeast Asian capitals wish not to have to choose between Chinese economic strength and geopolitical strength. How much longer this strategy will be tenable, however, remains unclear.

The future of ASEAN integration, quality of regional infrastructure and regional relations with China will all play an important role in shaping the strength of Southeast Asian economic growth in the future. Understanding regional dynamics as well as the nature of domestic markets is key to successful investment in the region.
Beyond the AEC, the region's economies are poised for further integration into global markets through bilateral free trade agreements with the European Union, participation in the US-led Trans-Pacific Partnership, and the future formation of the Asia-wide Regional Comprehensive Economic Partnership trading bloc. These trade initiatives, coupled with broadening middle classes and sustained economic growth, represent a real promise for investment in the region.


Dr Carlo Bonura, senior teaching fellow in Southeast Asian Politics at SOAS, The University of London and Clyde Buntrock FCILT, vice-president group sales and marketing, Allport Cargo Services
Retail Week Connect insight infographic, in association with AllPort:


Allport Cargo Services provide the widest range of freight, supply chain and added value logistics services.