PAID FOR POST
More voices from the retail industry
ChannelAdvisor reflects on the extensive opportunities China's etail sector offers retailers and how they can take advantage of it.
According to McKinsey & Co, China's cross-border consumer ecommerce amounted to an estimated ¥259bn (£1.65bn) in 2015, more than 6% of its total consumer ecommerce, and it's growing at a rate of more than 50% annually.
These figures highlight that the Chinese market is vast. Previously retailers looked at the region with trepidation, concerned about the restrictions and barriers to entry. But the past few years have overhauled that perception, and UK retailers are now hungry for success in this thriving region.
Download Understanding China's Online Marketplaces white paper
Find out how to establish a presence in the world's fastest-growing ecommerce market by downloading Retail Week's new white paper, in association with ChannelAdvisor, here.
Marketplaces and their prevalence in China have transformed the opportunity for European retailers. Expanding to China through marketplaces can be one of the most effective ways to scale your ecommerce business. The captive customer base and established infrastructure on channels like Tmall allow you to focus on other important priorities, such as sourcing, pricing, promotion and fulfilment – each of which presents real complexities when selling to China.
The popularity of marketplaces in China has enabled retailers of all sizes to cast their nets into the region. In the past, it may have felt like success in China was limited to larger, well established brands. But marketplaces and their efforts to attract Western sellers have levelled partner comment the playing field.
Without requiring large investments to set up in a new region, channels such as Amazon and Tmall are enabling smaller retailers to test the waters of selling to China.
Even if China isn't part of your ecommerce plans just yet, I believe there are still some lessons to be learned from this mammoth market.
First, the remarkable dominance of marketplaces in the region is an interesting trend. From a UK perspective, marketplaces are becoming more popular, and we believe the UK market could adapt to mirror the Chinese model. The result: as a retailer, if marketplaces aren't part of your overall ecommerce strategy, consider ways to include them.
Second, China's relationship with mobile is vastly different to the UK's. In fact, we lag when it comes to messaging, as we are still rooted in legacy text messaging and email. In China, messaging is the primary means of communication – apps like WeChat (which is owned by Tencent) dominate.
WeChat is more of an ecosystem than a messaging app. Critically, it includes a wallet and an open ecosystem that partners can tap into. The result is that in China, people use WeChat to chat, bank, pay, order taxis, buy movie tickets or donate to charity. Arguably it's as much a commerce app as it is a messaging app.
If you sell to China, understanding the mobile model will greatly aid your success. For the UK bystanders it's an interesting trend to analyse, as the intersection of mobile and commerce could very well be a trend we see develop on our shores.
Overall, the Chinese opportunity is rife, and the retailers that approach expansion and embrace the shopping habits and marketplaces of the East have an exciting journey ahead. To find out more, download Understanding China's Online Marketplaces white paper for free.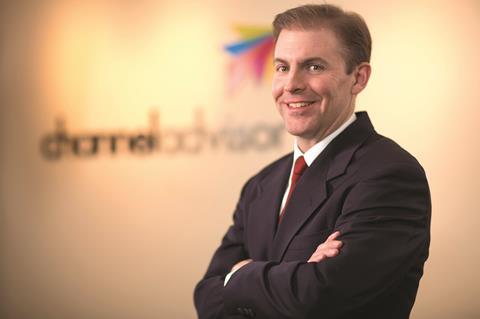 Mike Shapaker, vice-president and managing director, EMEA at ChannelAdvisor

ChannelAdvisor is a leading provider of cloud-based ecommerce solutions.