PAID FOR POST
More voices from the retail industry
Getting to the heart and soul of what your consumers want is key. Catalina UK vice president and managing director Premal Patel shares five strategies that can help build genuine long-term loyalty with a personal touch
The past year has seen seismic shifts in multichannel shopping journeys and consumers becoming increasingly promiscuous during the pandemic.
Combined with falling footfall and the rise of new competitors, maintaining customer loyalty is tougher than ever – our Catalina Global Database of over 430 million shoppers tells us that more than 50% have switched brands over the past year.
For some retailers, the pandemic has provided the opportunity to collect even more customer data as operations moved online but for others, it has meant a rethink or need to scale back on offers, personalisation and promotions.
However, data alone does not always offer all the answers.
Truly understanding how and when shoppers engage can offer a significant competitive advantage. Cleverly combining data with proven analytical models and evolving multichannel options, as well as constantly measuring success, will allow retailers to hyper-personalise customer engagement and win loyalty for the long term.
Retailers now need to adapt to dramatically different consumer shopping journeys – the new normal requires new thinking and a refreshed approach to engaging customers. Here is a strategic blueprint on how to do it.
1. Press the reset button
Pre-pandemic, everyone had a view of loyalty but it is different now and continues to shift. Retailers need to take a deep dive into their data and redefine success – consumer habits have changed as people have been forced to shift their lifestyle, buying habits and priorities, and retailers cannot rely on outdated data.
Take a fresh look at your target customers and think about potential new customers. Look at their changing media and shopping behaviours at every single touchpoint and consider how and where you want them to engage with your brand. The right data can be a real customer connector. It is time to go beyond demographics and focus on cross-platform behaviour.
2. Follow the customer's lead
Once you have taken a deep dive into your data, it is time to marry that data with proven analytical models and shape your customer engagement strategies accordingly. It is essential that retailers link product offers or loyalty programmes to shifting purchase preferences and trends, and use this data to enhance the customer experience with hyper-personalisation.
That means identifying new habits, patterns and priorities, whether that is a new approach to healthier eating or shoppers seeking a dichotomy of comfort, convenience, ease and added value. Retailers can then stand out by presenting offers that meet those needs or trends for individuals.
3. Understand predictive analytics
Predictive analytics tools, used in the right way, can take this customer insight and help you fine-tune the way you design your loyalty programme, allowing you to be future-focused and forward-thinking. Today, specialist software can take data and make smart predictions about how the customer will interact with your business in the future in order to help you develop a long-term loyalty programme and create new and exciting solutions to engage your customers. It is a window into how your customers think – it will help you understand your consumers, how much they spend and how valuable they are to you, helping you to build loyalty now and in the long term.
4. Embracing effective engagement
Once you have real-time data, evaluation and understanding, think carefully about how you want shoppers to interact with your brand before, during and after their shop. It is time to then optimise and personalise your message for your shoppers, whether that is incentives for multi-buys, buying an additional product from a favourite brand, or giving them a chance to win with an interactive gaming feature. Loyalty today needs to be about more than just points. The key is to identify features and benefits, which are low-cost to you but have high perceived value for your customers. It is about balancing the economical equation.
5. Deliver the best customer experience – on and offline
Digital connectivity has raised the bar in both customer experience expectations and developing customer relationships. How retailers engage with customers between visits will define the winners and losers. If ever there was a time to bring back the joy in the shopping experience – whether online or in-store – it is now. Look at ways you can give customers an experience or offer they will remember – one that prompts interaction with the brand that will truly engage them.
Shoppers have proven they can adapt quickly and with the growing need for simplicity, relevance, reach and frequency of engagement, retailers must find ways to gain access to richer data in order to build back loyalty.
The retailers that revolutionise their approach and drive more personalised and added-value shopping experiences will be the ones that will win customer loyalty in 2021 and beyond.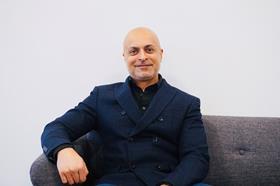 Premal Patel is vice president and managing director at Catalina UK.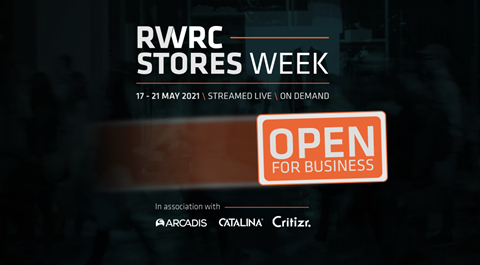 Want to find out more?
Join The Entertainer, B&Q, River Island and AS Watson to celebrate bricks-and-mortar retail
As the UK emerges from the grips of the pandemic, the role of the store is in a state of flux. Store strategies must be reimagined for an unpredictable market, leaving retailers tackling major questions.
How can you leverage and adapt existing stores to meet new consumer demand while remaining profitable? What role will shops play in the overall retail mix? And what are the KPIs that will really count?
Retail Week's inaugural Stores Week will provide the answers.
Running from May 17 to May 21, Stores Week will bring you insights and opinions from retailers, industry and property experts across a week of free online content and two free virtual masterclasses as we celebrate bricks and mortar and the vital role shops will still play in the future of retail.
Your free pass to the morning masterclasses includes access to two panel discussions and a fireside chat each day, taking place on May 18 and May 20, with leaders from The Entertainer, B&Q, River Island, Waterstones, AS Watson and more.


Catalina's open ecosystem of solutions helps retailers, CPG brands, and agencies turn shoppers into buyers and buyers into fans.