PAID FOR POST
More voices from the retail industry
Too often, retailers don't give payments, and the technology behind them, the attention they deserve, says Checkout.com's Moshe Winegarten, but in today's increasingly competitive ecommerce environment, could this be holding them back?
There's little room for error in today's fiercely competitive ecommerce environment.
As the cost of customer acquisition rapidly increases and consumer expectations evolve faster than ever, businesses need to strike a delicate balance between cost and innovation to thrive in the digital economy.
Among the tools businesses have at their disposal to strike this balance, there's one in the ecommerce stack that's often overlooked: payments.
Payments are a critical component for every ecommerce brand.
Despite this, many businesses pay little attention to the technology powering their payments, believing their legacy patchwork of gateways, acquirers and processors are 'good enough'.
This view is likely to be incorrect.
Payments technology has advanced considerably in recent years.
There's a vast difference in what businesses can achieve using a modern, full-stack payments solution that provides a gateway, acquiring and processing through one unified API versus a legacy patchwork solution.
But what should retailers be aiming for when attempting to revolutionise their ecommerce strategies when it comes to payments?
Higher authorisation rates
Getting a customer to fill in their details and press pay at the checkout is just the first step in the payments process.
"Over two-thirds of European ecommerce retailers have an authorisation rate lower than 90%"
The sale is only complete once the payment is successfully authorised.
However, our data finds that over two-thirds of European ecommerce retailers have an authorisation rate lower than 90%. This means at least one in 10 of their payments — often more — are not authorised successfully.
Systems rightly reject some payments because of fraud but many more get declined due to a failure somewhere in the payment chain.
These mistakenly declined payments, known as false declines, are more common when a payment message is forced to flow through multiple payments systems that were not originally designed to work together.
Better data
Payments is as much about moving data as it is about moving money.
Retailers should be on the hunt for little to no data erosion to help provide insight into what is happening at every stage of the payments flow.
With these granular insights, businesses can understand where and why payments fail, how consumer payment trends are changing and more.
These insights can help retailers implement strategies to optimise their payments strategy, meet evolving consumer demands and reduce the cost of their payments processing.
More agility
Complex modern retailers are constantly shifting to find new ways to unlock revenue growth.
That might come from entering new markets, diversifying revenue streams or acquiring other businesses.
No matter the strategy, businesses need a flexible technological infrastructure to move fast and capture new opportunities.
This is especially true when it comes to payments. In fact, over half of the ecommerce leaders we surveyed last year said digital payments are the primary enabler of business model innovation and growth.
With the retail horizon changing constantly, payments technology that allows retailers to be both nimble and flexible should be a top priority in order for firms to take advantage of each opportunity that arises.
Moshe Winegarten is SVP sales at Checkout.com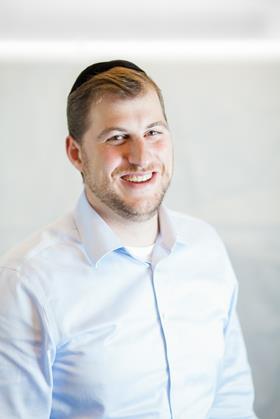 Winegarten leads the UK sales team at Checkout.com working with clients from all industries to help them optimise their payments and deliver greater value to customers. A payments expert with more than 14 years experience across consumer and commercial banking and payments, Winegarten has worked in strategy, consulting, new product development and customer management. Before joining Checkout.com he led commercialisation for Visa Direct across Europe, driving adoption of real-time payouts across multiple markets.

Checkout.com is a global payments solution provider that helps businesses and their communities thrive in the digital economy. It provides the fastest, most reliable payments in more than 150 currencies, with in-country acquiring, world-class fraud filters and reporting through one API. Checkout.com can accept all major international credit and debit cards, as well as popular alternative and local payment methods. The company launched in 2012 and now has a team of more than 1,700 people across 19 offices worldwide, offering local expertise where it's needed.