PAID FOR POST
More voices from the retail industry
With consumer behaviour heavily weighted towards speed and convenience, retailers need a renewed focus on the customer journey, says Andy MacInnes, chief technology officer at Appsbroker.
There has been a dramatic shift in retail over the past 18 months, with more than 35% of UK retail sales now happening online.
This change in shopping behaviour has forced retailers to adapt and innovate to compete.
As online retail soars, companies must employ sophisticated tactics to capture and convert their ideal customers, while ensuring physical stores remain relevant.
With consumer behaviour heavily weighted towards speed and convenience, retailers have a renewed focus on the customer journey.
As society reopens, read on to discover the top three retail digital transformation trends.
1. Advanced hyper-personalisation
The possibilities of hyper-personalisation are endless – from dynamic digital signage in store, to VR technology in hair salons.
Collecting relevant data enables customer segmentation to provide intelligent recommendations.
To deliver a strong customer experience, you can collect data on:
Demographics
Segmenting customers based on demographics enables you to recommend specific offerings, map the customer to their nearest store and promote regional offers.
Behaviour
From documenting a customer's online journey to determining how they arrived at your site, you can leverage this data to create seamless journeys and hyper-relevant experiences.
Purchase information
Collecting information on previous purchases helps you predict how customers might interact with your business in future. This results in highly relevant experiences that meet their needs.
Preferred channel
Mapping customers across online and in-store interactions enables you to deliver the right message, in the right place, at the right time – subconsciously guiding the customer.
2. Omnichannel customer experience strategies
The devil is in the data; creating a truly omnichannel experience relies on having immediate visibility across what customers are doing, where they are interacting and when they are most likely to be influenced.
Once you have the technical capability to glean these insights, you need to ensure your workforce is fully equipped to monitor, analyse and respond, to drive engagement and deliver the ideal outcome, consistently, across every interaction.
3. Machine learning use cases in retail
If the phrase 'machine learning' (ML) brings sci-fi films to mind, you might be surprised to learn that it has some highly practical retail use cases. In fact, 39% of businesses are ramping up their ML efforts to improve customer experience and drive revenue.
Customer churn and propensity modelling
Leveraging insights, focus your marketing on gaining a competitive edge to reduce customer churn. Propensity modelling predicts future behaviour, allowing you to keep customers satisfied and avoid risking them visiting a competitor.
Demand forecasting and product recommendation
Using ML to obtain accurate predictions can help you unlock efficiencies – leading to increased sales, tailored recommendations and customer satisfaction.
Fraud detection
Modern ML systems include monitoring, automated retraining and MLOps frameworks for automated redeployment. This enhances your fraud-detection systems, immediately reacting to suspicious activity to reduce loss.
Image processing
Image processing in retail enables you to automate manual processes, scale up capabilities and provide new ways to engage with customers. For example, deploying a product recommendation tool allowing customers to generate tailored recommendations.
The secret to retail success? The devil is in the data
Data maturity comprises clean data sets, real-time insights and automated decision-making to deliver a strong customer experience and true business value.
To ensure long-term success through hyper-personalisation, omnichannel customer experience strategies and machine learning, your organisation needs to stitch all of its customer instances and capabilities together into a modern data platform.
It all boils down to the data. Data that needs to be safely governed, distributed and easily accessible from the get-go to promote data literacy across your entire business.
Download The Retailer's Guide to Data Maturity today.
Andy MacInnes is chief technology officer at Appsbroker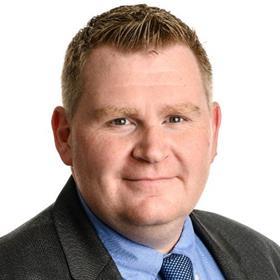 Andy MacInnes has worked at pivotal points of change for major brands – notably BBC's move to iPlayer, Sage's move to the Cloud, and John Lewis' move from bricks and mortar to 100% online during the pandemic. Now CTO at Appsbroker, he continues to build on his strong relationship with Google and is closer to the technology that helps businesses transform.

Appsbroker is one of the largest Google Cloud-only agile systems integrators (ASIs) and managed services providers (MSPs) in EMEA. It delivers digital transformation in weeks, not years, for some of the world's leading organisations.