PAID FOR POST
More voices from the retail industry
With more sectors of the economy opening up again, Openpay managing director Andy Harding sets out five steps for retailers to follow to be best placed to recover
Does it seem a little odd to be talking about investing and spending more money during what is arguably the largest ever crisis the retail industry has faced? Perhaps, but hear me out.
Firstly, we must consider where we are. At the time of writing, the government has started the process of bringing us out of the initial lockdown phase and many retail businesses are publishing plans to reopen stores.
I say initial as there is a reasonably high likelihood that this won't be the last.
Reopening stores, bringing staff back from furlough, getting stock into the right places – all of these come with considerable costs and a resumption of lockdown will be terminal for some over-eager businesses where operating margins are already at critical levels.
Being too determined to get back to normal, whatever that looks like, could have disastrous consequences.
I paint a bleak picture, but ensuring the business is prepared for every eventuality should be at the forefront of everyone's mind.
Being too determined to get back to normal, whatever that looks like, could have disastrous consequences
For most senior business leaders, a laser focus on revenues and cash flow remains critical. Reviewing both fixed and variable costs and preserving cash are the priorities. But businesses also need to ensure they are in a position of strength when the full recovery comes.
Getting back to 'normal' will mean different habits and new retail solutions. Retailers should invest and focus in new ways (both back-office and customer-facing) of putting themselves in the best possible position for when consumer confidence returns.
The forecasted ongoing need for social distancing is expected to see governments impose strict regulations on retail stores. This will require changes in not only how retailers operate, but also how consumers shop – both in-store and online.
Here are my top five recommendations to help businesses adapt to a new post-pandemic reality.
1. Social distancing means new solutions
Consumers will be nervous about the return to physical spaces so retailers need to think beyond just limiting the number of shoppers in a store at one time.
Contactless shopping experiences, such as self-checkouts, could increase revenues; while other retailers may need to look at how they can move even more of their offering online to reduce their reliance on shops.
A focus on and investment in making the shopping experience safe, convenient and easy is the way forward.

2. Optimise your returns process and look for innovative solutions
Returns are costly, even more so when they are not processed in-store, and particularly for categories such as fashion. However, as online increases as a share of retailers' turnover, so will the impact of returns.
Look at how you process returns; could the right technology cut your overheads? It might be a big investment now, but it's likely to pay dividends in the future.
3. Know your audience and encourage responsible spending
Research shows that younger generations, particularly millennials and Gen Z, are among the least likely to use credit cards. Yet, these are some of the biggest customers for fashion retailers.
These businesses should look at ways their customers spread the cost of items in a responsible way, especially in this cash-constrained environment.
Unlike try-before-you-buy solutions, Openpay requires an initial down payment to encourage considered purchasing and provide the financial contract that many consumers need right now.
4. Reconsider your channels
Consumers are spending more time at home than ever before. So we will see changes in media consumption and that presents new opportunities for brands to connect with shoppers.
Advertising budgets will need to be revised with a significant reallocation of outdoor budgets. But to where? Marshmello's live performance on Fortnite in February wasn't the first of its kind, but it was the biggest.
Similarly, a rise in screen time on apps such as TikTok presents new opportunities to reach Gen Z as they look to imitate those on screen.
Retail giants such as Asos are pulling together fashion edits based on what's trending on TikTok, while over in the US the platform is experimenting with an ecommerce feature that lets users share a shoppable link within their bio or post.
5. Don't underestimate brand loyalty and engagement
We may see a reduced consumer appetite for newness and a change in values. In the aftermath, consumers are likely to stay loyal to the brands that were flexible, built deeper levels of connections with their customers, and maintained great levels of comms and service.
Added to this, those businesses that, instead of firing or furloughing their staff, have deployed them elsewhere (perhaps to help with customer service enquiries or perform ecommerce-related duties) won't have gone unnoticed.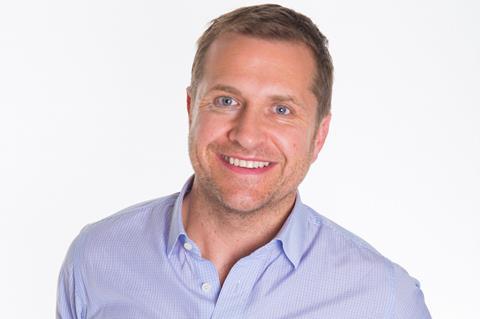 Andy Harding is UK managing director of Openpay

Founded in Australia, Openpay is a next-generation interest-free payment solution that helps customers responsibly manage their purchases. The mission of the company is to change the way people pay for the better, offering a flexible alternative to expensive overdrafts and credit cards.