PAID FOR POST
More voices from the retail industry
Planning for the next black swan event is something all retailers should be doing, believes 4C Associates' Gopal Iyer, and building resilience across the supply chain is key
The phrase 'black swan' derives from an ancient Latin expression but was brought into the business vocabulary this millennium to define rare and unpredictable outlier events, their impact and the human tendency to find simplistic explanations for these events retrospectively.
As highlighted by Nassim Nicholas Taleb in his book The Black Swan: The Impact of the Highly Improbable, it is important to build a level of robustness to manage these rare, albeit negative events, and make a clear distinction between managing risks for the known uncertainties and managing resilience for the unknown uncertainties.
Black swans of recent years
A quick search for black swan events would present a long list of natural, political and financial disasters; so they are not unheard of.
But what has been different in the recent past has been the frequency of black swans and their impact on business models.
Also, while many of the earlier black swans might have been localised in terms of sectors or geographies, the more recent ones including the Covid-19 pandemic, the Ukraine-Russia war or even the Suez Canal blockage, could be seen more widely in terms of impact; further underlining the increasing complexity, and hence vulnerability of the current business models – the impact on UK retail, like many other sectors, was very visible.
But have retailers been investing in risk management, supply chain optimisation, data management and forecasting techniques for this very reason? Should they not be well-equipped to manage any such instances? The answer is yes and no.
Managing unknown uncertainties
While these measures have allowed them to plan for any known uncertainties, planning for unknown uncertainties is a different story.
For example, retailers rely heavily on historical data and forecasting mechanisms to drive decisions.
A large-scale impact on customer behaviour, supplier operations or even the logistics flow could easily send operations and working capital management into a slippery spiral taking weeks and even months to recover.
Our discussions with some of the biggest UK and European retail and consumer good companies highlighted the following:
Resilience still does noy feature in most supply chain strategies, while the operating model design is mainly driven by local optimisation. Financial and operational leverage across the supply chain mostly takes a back seat
While there has been a lot of investment in data systems and structures, there is a dearth of proper mechanisms to drive decision intelligence on a real-time/near-time basis
Structural visibility across the supply chain is a key issue beyond tier-one suppliers, while active and predictive visibility is still largely untapped
So, if you can relate to some or all of the above, what can you do to prepare for the next black swan? Our experience suggests five key steps to help you prepare:
Assess your supply chains for resilience, including your operational strategy, customer strategy, operating model and enabler strategy
Drive smarter visibility across your supply chain, which builds structural, active and predictive visibility in operations
Develop decision intelligence capabilities, including digital twins, to drive agility
Reduce complexity in your supply chain as much as possible
Manage ongoing resilience across your supply chain, including your network, tech, people and governance
While these steps cannot ensure that you will not be ever impacted by black swans, they do help you to prepare your supply chains to bounce back quicker and respond better to the changing market conditions.
The way your customers are shopping today, the pressures your own operations are undergoing, and how your ever-changing supplier mix is responding to their set of challenges, will define and redefine the complexity across your supply chains.
These growing complexities make you prone to more frequent black swans with severe impacts. In such an environment, the only logical step one can take is building resilience in your supply chains.
As Taleb said: "I know that history is going to be dominated by an improbable event, I just don't know what that event will be."
It is only through proper resilience planning can retailers ensure they respond effectively to the next such event.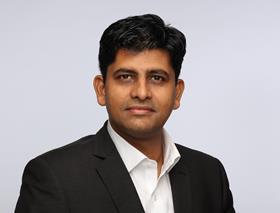 Gopal Iyer is head of supply chain at 4C Associates
During his 16 years of operational and advisory experience, he has worked with organisations like McDonalds, Nestlé, Just Eat, Paperchase, Motorola and, more recently, the Test and Trace programme. He has supported operational teams in making supply chains more efficient, profitable and sustainable. Over this period, he has worked out of Asia Pacific, South Asia, Europe and the US, allowing him a global view of supply chains. A Cranfield graduate, Iyer is a life-long student of the subject area and also a member of CILT and CIPS.

4C Associates is a leading European procurement and supply chain consultancy, who work collaboratively with forward-thinking clients to deliver real business value across a wide range of transformation and cost optimisation service offerings. With a proven track record across multiple industries and geographies, 4C Associates are practitioners, not just advisers, who deliver results with their clients, every step of the way.