PAID FOR POST
More voices from the retail industry
Retailers need to rethink the role of online marketplaces in today's global environment, as eCommera explains.
When online marketplaces first rose to prominence, they mainly focused on retail.
So-called horizontal marketplaces – including Amazon, Rakuten and eBay– were all early pace-setters.
What we are seeing now is a new generation of marketplaces that are more industry-specific or local.
Airbnb and Uber have disrupted the traditional models for transport and accommodation, for instance.
Meanwhile, retail marketplaces, including Southeast Asian marketplace Lazada and South Korea-based Coupang, have emerged to solve more regionally specific pain points.
"53% of consumers who shop online are making purchases on marketplaces three or more times per month"

Forrester (2016)
With this evolution, analysts predict that marketplaces will own a staggering 40% of the global online retail market come 2020.
It is therefore unsurprising that brands and retailers are increasingly interested in the growth opportunities afforded by marketplaces as they seek to grow internationally.
Marketplaces offer brands a way of testing the waters in new international markets.
Clarins, for example, has furthered its international reach by becoming a top-five brand on Tmall, the Alibaba-owned marketplace with more than 16,000 international sellers.
Alibaba and Amazon go head to head
Two of the world's biggest and most successful marketplaces, Amazon and Alibaba, will battle it out on the global stage over the coming years.
Amazon's share of the US ecommerce market is forecast to grow from 34% to approximately 50% by 2021, according to Wall Street firm Needham & Company.
Meanwhile, 80% of online spending in China currently flows through Alibaba platforms Tmall and Taobao. Despite its dominance in Asia, however, Alibaba has yet to make a meaningful impact outside this market, compared to the US giant.
"56% of UK retail chiefs said international expansion would become more important in 2017; this is a huge jump from 4% in 2015"

Retail Week (2017)
Indeed, only 5% of Alibaba's business is outside China today, but founder Jack Ma expects that to be 40% in 10 years.
India is where these two powerhouses are set to lock horns soon.
US venture capitalist Mary Meeker gave this market significant airtime in her 355-page Internet Trends Report (click here for more insight), published last week.
Amazon has devoted significant resources to India in the past five years as it seeks to win share from incumbent domestic players like Flipkart and Snapdeal.
Alibaba, meanwhile, has taken an almost 40% stake in Paytm E-commerce – a marketplace business recently spun off from India's number-one digital payments provider Paytm.
Developments here will be watched carefully to gauge the future success of marketplaces at a global level.
How to design a marketplace strategy
Despite the myriad benefits of selling through marketplaces, there are also risks and challenges involved.
eCommera can help you to navigate the opportunity and formulate an effective strategy, considering everything from customer proposition to KPIs.
Download our latest article – How (and why) to design a marketplace strategy– to start exploiting this opportunity today.
Alex Hamilton is head of insight at eCommera.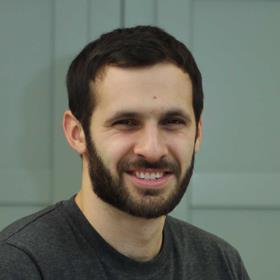 eCommera (now Isobar) is a commerce specialist offering strategic, technical and operational support to global brands.