PAID FOR POST
More voices from the retail industry
The launch of three new retail-specific apprenticeship standards means businesses can acquire the skills they need for future success.
The face of retail is continually changing and this impacts on the skills that the sector needs for the future.
With one third of retail employees aged under 25, according to the Centre for Retail Research, it is imperative that people entering the retail sector can obtain the right skills.
And with half of all retail employees working part-time, those already employed need to be given the opportunity to upskill.
Playing a vital role in helping businesses develop and prosper, apprenticeships sit at the heart of the Government's drive to equip people of all ages with the skills that employers need.
78% of employers state that productivity has improved since taking on an apprentice
The National Apprenticeship Service is delivering a huge reform programme to raise the quality of apprenticeships, with a number of retail employers leading the charge to make sure the industry gets the skills it needs.
Three new retail-specific apprenticeship standards are ready to be used – Retailer, Retail Team Leader and Retail Manager – along with a range of others that are relevant for the sector, including Cyber Security Technologist, Software Developer and Digital Marketer.
The benefits of apprenticeships
Apprentices bring enthusiasm, energy and fresh ideas to any organisation, contributing to its development and success.
As well as encouraging a more diverse range of people into retail from a young age, apprenticeships also encourage skilled workers to progress their careers in the industry too.
Feedback from the British Retail Consortium shows that employers are positive about the reforms, and are taking their time to plan high-quality apprenticeship provisions that meet their specific business needs.
Many retailers, including Dixons Carphone and Sainsbury's Argos, have already made apprenticeships a vital part of their strategic plans to recruit the skills they need in the future.
Research conducted in 2017 by the UK Department for Education found that 78% of employers stated that productivity has improved since taking on an apprentice, and 86% stated that apprenticeships developed skills relevant to their organisation.
And we know that apprenticeships contribute towards increasing employee satisfaction, reducing staff turnover and saving on recruitment costs.
For the majority of retailers that don't pay the apprenticeship levy, the Government will pay at least 90% of the training and assessment costs for an apprentice and you may even qualify for an incentive of £1,000, depending on the age of the apprentice.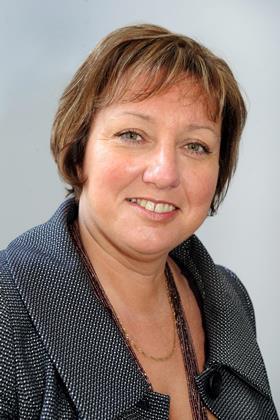 Karen Woodward is deputy director of the National Apprenticeship Service
Click here to see how SME retailer Eyesore Merch has benefited from apprenticeships.
To find out how you can benefit from apprentices, visit hireanapprentice.campaign.gov.uk or call 08000 150 600.

We'll show you how apprenticeships can work for your business.