PAID FOR POST
More voices from the retail industry
As the end of 2020 approaches, I can't help but wonder how the Queen will sum it up in her holiday season speech. 'Anno Peculiare' anyone? (1).
It's fair to say it's been a stinker for many reasons, but also a time that has presented fresh opportunities for those businesses able to pivot toward a 'new normal', connect with new trends and promote themselves effectively to new audiences. Embracing the new, it seems, has been crucial to the success of some.
Many commentators have spoken about digital acceleration – I've heard statistics that say, from a technology adoption perspective, that we've advanced 10 years in 10 months.
But nothing blew me away as much as reading that this holiday season retail ecommerce will account for over £3 in every £10 spent (2). It begs the question: is your business ready for this new world?
With all this in mind, we're encouraging advertisers to consider new data when looking to include YouTube within their media strategies:
Watch time has significantly increased…
YouTube is used by more than 96% of online adults in the UK each month on average (3).
The average online adult watches 46 minutes of YouTube per day (4).
With more people watching on their TV than ever before…
Making YouTube a more compelling commercial proposition for advertisers…
51% of YouTube viewers say they have bought a brand as a result of seeing it on YouTube (7).
In addition to the growing reach and impact of YouTube, we're also able to offer new levels of creative assistance to maximise the effectiveness of an investment with us.
We know that it can be incredibly hard to succeed in this crucial holiday period. And while there's no perfect answer to which creative idea you should use or how you should choose to deploy it, there are some tried and tested approaches to consider and the technology available to help.
The importance of a good idea
Everything starts with the idea. And your in-house teams or your creative agency partners remain best placed to advise you on origination. The best creative ideas are always grounded in great strategy.
When we look back at this period last year, it's evident that many brands skilfully exploited the same well-trodden strategic paths to holiday ad glory – a few of which are called out below:
Family moments/togetherness/community:
Amazon, Visa, Zalando, Very, Selfridges, McDonald's, Sainsbury's, Sky
The magic of giving/receiving:
John Lewis, Argos, TK Maxx
The perfect feast on the perfect table:
Iceland, Aldi, M&S Food
Disaster avoidance:
Boots, KFC
While the creative execution varied across campaigns, the common strategies that underpinned them have proved enormously successful in striking a chord with consumers during the holiday season.
This year, we're already seeing a marked shift and many ideas are new. Most likely due to the peculiar context we're all currently living through.
A good resource to evaluate new ideas and executions that perform well on YouTube is our annual Christmas ads leaderboard. This year's leaderboard launched on Monday, December 7, on Think with Google, in the midst of what we all believe will be the most digital peak retail season ever. Enjoy.
How to deploy ideas on YouTube
Having spent a great deal of time analysing the approaches adopted by the various holiday campaigns on YouTube, it's clear there are some key behaviours needed to take advantage of the full power of the platform.
Those who do it well recognise that, on top of great creative and building efficient reach, utilising YouTube's technology is the vital third factor in driving impact, increasing creative effectiveness and ultimately achieving business success.
To ensure your campaign hits these goals and to fully optimise your presence, here are five questions to ask before signing off that all-important campaign:
Who are your most important audiences? Creative can be tailored specifically for bespoke and/or mass audience. Relevant audiences will all have different triggers that can be considered and addressed in the messaging and delivery. Check out our free tool Find My Audience to help you understand who your most valuable customers are on YouTube.
Why are people seeing the ads? There are so many objectives to hit during this period and a one-size-fits all approach is lazy. Instead, use a multi-format, interconnected strategy to help meet objectives throughout the campaign period, such as mastheads for awareness at launch; TrueView for targeted engagement; short Google Preferred for polite forced reach; and six-second Bumpers for a high share of voice and to drive action during competitive periods. Click here to discover how YouTube Select can help, too.
How and when will people experience the ads? Consider the viewers' flow through the creative deployment. Both what you can discern in advance and what you learn about people's live reactions – such as with video ad sequencing and knowing whether they have skipped your ad – enables you to change the creative messaging or execution that's delivered to them next. The ultimate plan should be to pay attention to engagement and constantly move the viewer towards the desired action, thereby driving both efficiency and effectiveness.
What devices will they be watching the ads on? Don't forget to craft for different devices – especially mobile. With more than 70% of YouTube being watched on mobile screens, don't forget the supers need to be large and dark ads will be even darker for anyone turning down their screen brightness and prioritising battery life over your amazing ads.
What are you learning that can be used beyond this period? Set up smaller tests of all of the above to generate learnings that can be applied on future campaigns. There's only so much you can learn from what others do versus learning what actually works for your business.
I hope you've enjoyed this short read. The title of the article is amended from a quote that's attributed to both Henry Ford and Albert Einstein, one a capitalist and one a scientific genius, which is rather fitting given the context of this piece.
The full quote is: "If you always do what you've always done, then expect to get what you've always got." I encourage you all to be brave as we move into 2021, take the calculated plunge on something new and enjoy the benefits of your business.
And finally, remember: a strong and sophisticated approach to YouTube is not just for the holiday season. Embracing any of the approaches outlined above can add more than a little 'woof' to your plans any time of the year.
Please get in touch with your Google partner to ask how to access our new creative services support. And be sure to check out the YouTube Christmas ads leaderboard – you never know, you may feature on it.
Happy holidays.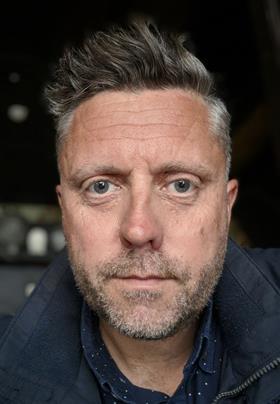 Ant Hill is head of the creative impact team at Google UK
Sources:
Excuse my poor Latin; it has been a while – a very, very long while.
eMarketer: 'UK holiday shoppers will be driven to digital this year', Nov 10, 2020
Comscore Video Metrix Multi-Platform UK; Jan-Jun 2020; Demographic profile report; desktop, tablet and smartphone only, age 18+
Comscore Video Metrix Multi-Platform UK; Jan-Jun 2020; Demographic profile report; desktop, tablet and smartphone only, age 18+
YouTube Internal Data, March 2020
YouTube Internal Data, UK, June 2020 over June 2019
Google/Talk Shoppe, UK, Why Video Study, July-August 2020

thinkwithgoogle.com/uk