What are the most common errors made by retailers using social media channels?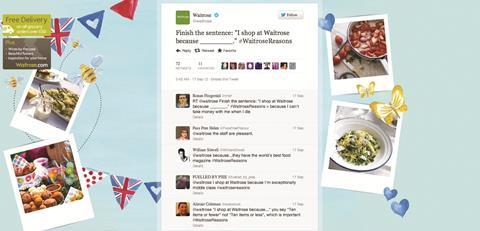 The most common error among retailers is thinking they can grow their social media channels by paying for followers.
For a while, retailers with big budgets paid for promoted accounts or tweets, and more controversially purchased followers.
But this simply doesn't work. Across social media platforms, the companies that perform best are the ones that grow organically through interaction.
Social media must be exactly that - social. Anything a retailer does must convey a personality. Retailers that find their voice and stay faithful to it will build deeper customer connections online.
Retailers should remember that social media is a forum, not a soapbox. Chris Masterson, owner of shopper marketing agency Mesh, says plenty of brands disregard the rules of engagement: "Butting in on conversations in the Twittersphere is a no-no, but searching for mentions of your brand, and offering to help with a query or resolving a complaint is usually appreciated. Many retailers now use social media to improve their customer service."
Be wary of using pre-agreed responses to deal with disgruntled customers as they too can make your brand appear impersonal. Interact with people using a natural tone, not corporate platitudes.
Not every negative mention merits a response. If a user seems particularly belligerent sometimes it's better to say nothing at all. Retailers with high levels of queries should consider setting up a separate feed.
Finally, beware of asking open questions. Waitrose provoked ridicule by inviting shoppers to finish the sentence "I shop at Waitrose because…" with the hashtag #WaitroseReasons. Responses such as "…because I think food must automatically be better if it costs three times as much" made national headlines.