Christmas may be months away but rigorous preparation for the period is essential – particularly in light of the popularity of Black Friday.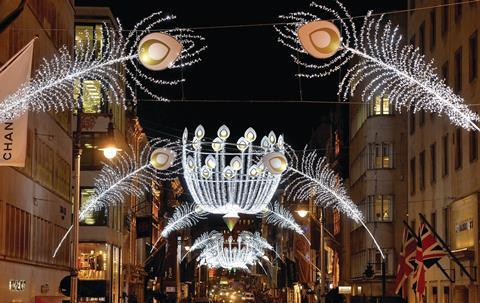 Tobias Hartmann, vice-president of omnichannel solutions provider eBay Enterprise, says: "The summer solstice on June 21 marked the height of summer, but for retailers it should also have been a trigger for finalising Christmas strategies."
On-form store-focused fulfilment can help avert unforeseen delivery disruption. Retailers can fulfil a significant proportion of orders using click-and-collect and ship-from-store.
These options should be continually optimised through the festive season, whether by installing additional pick-up points to reduce queuing or allocating dedicated storage space to free capacity for high volumes of stock.
Retailers should also ensure they do not neglect carrier partnerships. Hartmann recommends taking a data-driven approach: "Agreeing on stress-testing or service-level agreements can be difficult, but it is the retailer's reputation that suffers if something goes wrong.
"Performance-monitoring tools can help you switch carrier before there is a significant backlog."
Retailers' online offers must also be fit for purpose, particularly in light of website crashes and delays in previous years.
"Popular product pages and any online offers built specifically for Christmas must be robust" says Hartmann.
"However, this preparation cannot be made at the expense of payment and CRM systems, otherwise the overall customer experience will suffer."