How can I ensure my products stand out in department stores?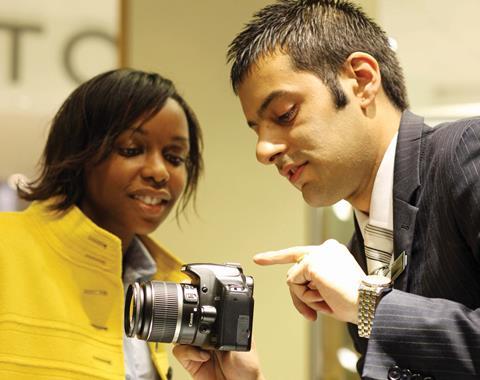 Retailers need dedicated, knowledgeable brand representatives who can make a connection with consumers and leave them with a memorable impression of both the product and the brand.
Rupert Cook, director of g2 Field Marketing, says: "Properly trained brand ambassadors are vital in securing a positive outcome at that pivotal moment when the consumer decides whether to buy or walk away.
"Retailers must deliver a creative, integrated approach that makes the most of every touchpoint."
Placement of brand representatives on department floors is also a cost-effective way to make budgets work as hard as possible. Broadcast advertising can struggle to reach consumers if used in isolation.
While it can be an effective way of delivering a message to the widest possible audience, it neglects the human element often needed to drive incremental sales.
In-store Christmas activity also offers customers an opportunity to escape from the busy crowds and alleviate the stress.
Department store shopping is often a family activity, particularly in the run-up to Christmas, and people genuinely want to be engaged and entertained. The challenge for brands is to offer something creative and interactive.
With the support of brand ambassadors, retailers can increase sales by giving consumers that extra nudge. An additional investment in this sort of field marketing can have a big impact and, if done correctly, can reap massive rewards without putting a big dent in marketing budgets.