Could a consumer review business help a buying team with its range plan?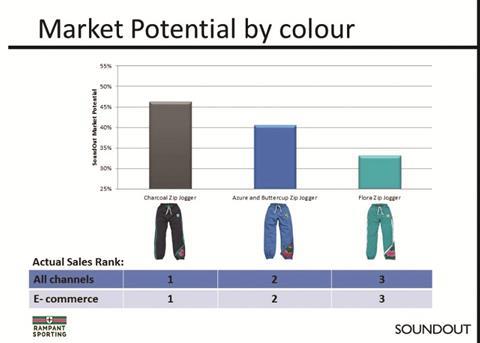 Market research is key for many retailers when testing new product or marketing ideas.
It is important for retailers to do their homework and know what their customers want.
David Courtier-Dutton, founder and chief executive of consumer review business SoundOut Retail, says that this method of product review could be implemented in major retailers in assisting buyers with deciding their range plan.
It is recognised that buyers and merchandisers possess some of the most critical roles in any retailer.
In every product decision, it is important to meet customer demands, reducing the level of excess stock left over at the end of each season hitting the Sales racks.
The market is tough and competitive from the moment products hit the high street, says Courtier-Dutton.
He adds: "Buyers know their customers inside and out but with the continuous change in trends and consumer demand, having software to test products on customers before going to production could highlight those hit products."
As the fashion industry becomes ever more competitive with the seasons becoming shorter, brands reaching out to new international markets and consumers spending more time online, there has never been such an important time for buyers to get products right.
"Incorporating a consumer review tool into the buying process could relieve much pressure from the buyers and merchandisers and help to ensure that products sell well on the market," Courtier-Dutton says.