Consumers want multichannel retailing to work seamlessly together. This guide explores the changing trends of multichannel retailing, and how retailers can adapt to the change.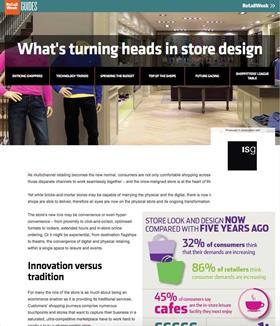 Inside this guide you will find:
What's enticing shoppers into stores.
The changing technology trends.
Who's top of the shops.
The shopfitters' league table.
Access What's turning heads in store design, today.
ISG's vision is to become the world's most dynamic construction services company, delivering places that help people and businesses thrive.