How to achieve a personalised utopia by optimising customer data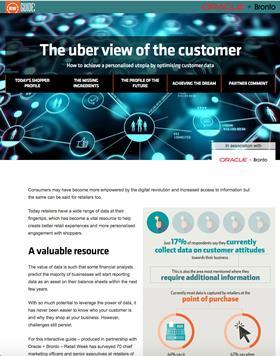 Retailers have a wide range of customer data already at their fingertips. In this guide by Retail Week, in association with Oracle and Bronto, we look at how they can effectively use this data.
While many retailers admit that they don't know enough about their customers, it is still useful to take stock of the types of data they currently have access to.
Inside this report you will find:
A profile of today's customer
What is missing for retailers to better understand the consumer
Personalisation and the customer of the future
How retailers can fully optimise the power of data.
Access The Uber View of the Customer today.