Opening the doors on innovations propelling physical retail
Experiential store formats that combine product, service, community and leisure will define the future of bricks-and-mortar retailing. So, what's stopping you from creating these destinations?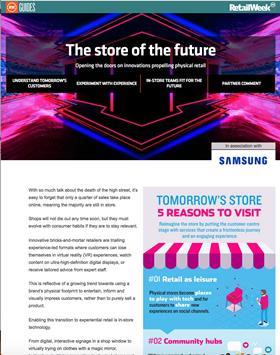 Are you looking ahead to anticipate the needs of new generations of customers? You should be.
Download this digital report to find out what consumers want from the store of the future.
Access the free report today to:
Find out how the needs of tomorrow's customer will be different
Discover what those new in-store experiences will look like
Learn how store teams will need to adapt.

Samsung inspires the world and shapes the future with transformative ideas and technologies.