Shaping the future of retail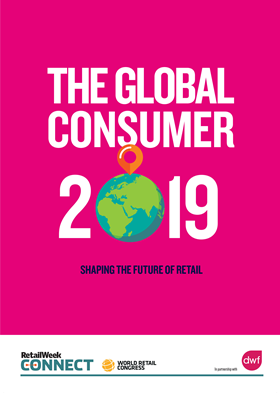 The Global Consumer 2019 report, produced by Retail Week in partnership with DWF, charts the macro trends shaping the global consumer, and tells you how they feel, the ways they will shop and what they want to spend their money on.
Download the report to:
Discover how confident consumers feel across eight measures, including personal finances and ability to make major purchases
Understand what their disposable income, debt and likelihood to spend is
Find out which channels you need to direct investment into across territories
Pinpoint product categories that will see the most growth globally.

DWF is a leading global legal business with an expert retail sector team.