The technology trends changing the face of retail
With insights from top commentators and analysis of how emerging technologies are going to disrupt retail, the Tech. Insights Hub is here to ensure retailers are well equipped to embrace the digital revolution.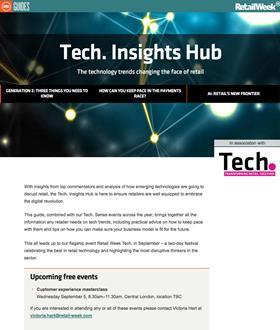 This guide, combined with our Tech. Series events across the year, brings together all the information any retailer needs on tech trends, including practical advice on how to keep pace with them and tips on how you can make sure your business model is fit for the future.
To access the guide today, click here.