How to improve the online experience for customers and increase conversion rates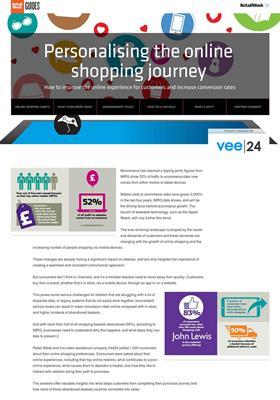 Mcommerce, virtual shopping and beacons will play an increasingly important role in shoppers' lives. Find out how in this guide by Retail Week and Vee24.
With more than half of the UK population regularly using a tablet to make purchases, the online experience for customers needs to improve and to increase conversion rates.
In this guide you will find out about:
Online shopping habits
What consumers want
Abandonment issues
How technology can help
What's next for mcommerce

Vee24 is a global leader in live engagement solutions and brings a unique blend of technical know-how, customer insight, and best practices to deliver the next chapter in customer engagement.