The hidden threat to your business
Cyber attacks are a very real threat, with huge ramifications. Retail Week's digital guide reveals how to respond when the worst happens by providing you with a four-step strategy for what to do in the wake of a security breach.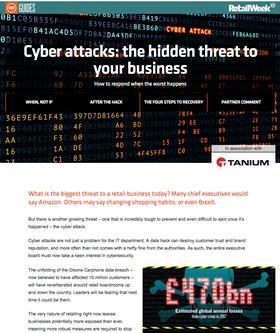 Download the report to:
Find out how to identify the warning signs of an imminent cyber attack
Read the latest best practice for responding to a customer data breach
Learn lessons from the world's worst security breaches
Discover how to protect your systems and prevent losses in profit and consumer trust.


Tanium's new approach to endpoint security and systems management allows security and IT operations teams to achieve more.