Defining your 2019 tech strategy and driving results
Do you know which technology to invest in to achieve your digital transformation goals? Can you separate the tech hype from the investments that will truly deliver ROI for your business?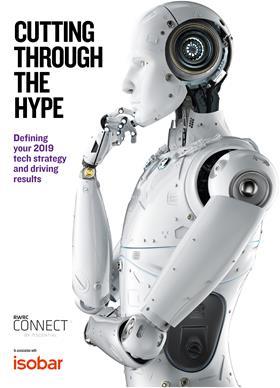 Cutting Through the Hype will help you prioritise the technology investments that will grow your business.
Download the report today to:
Define the way you should approach investment decision making
Discover why progressive web apps, visual and voice search, AR and VR will help you win in CX
Find out how the right web platform, AI and robotics could transform your business.

Isobar is a global agency that delivers experience-led transformation, powered by creativity.