The winners, losers and trends that defined the golden quarter
Shoppers can no longer be relied on to splurge at Christmas and retailers must work even harder to get people spending on festive treats and feasts.
That was the key takeaway from the golden quarter 2019, and there are many other lessons for retailers to digest.
This report picks out the big trends of the festive period and learnings from the retailers who won and lost this Christmas.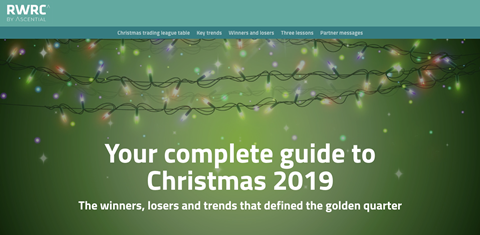 Read Your Complete Guide to Christmas 2019 to:
Find out who tops retail's Christmas trading league table
Discover the trends that shaped Christmas
Find out who the festive winners and losers are.