If you're a globally ambitious retailer thinking of standing alone, without a presence on marketplaces, it's time to think again.
With £1.42trn spent on the top 100 marketplaces in 2018, accounting for 52% of all online retail sales, cross-border ecommerce has never been more important – or easier – for retailers. Find out how marketplaces are eating the world, and how you can follow suit.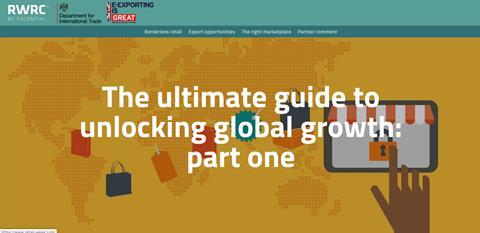 Get instant access to The Ultimate Guide to Unlocking Global Growth: Part One today to:
Discover how online marketplaces are "eating the world" and how retailers can capitalise
Find out what to look for in an international marketplace partner
Uncover firsthand accounts from retailers using marketplaces to drive ROI
Understand the next steps for retailers to shape their global ecommerce strategy.

The Department for International Trade is a United Kingdom government department responsible for striking and extending trade agreements between the United Kingdom and non-EU states, as well as for encouraging foreign investment and export trade.